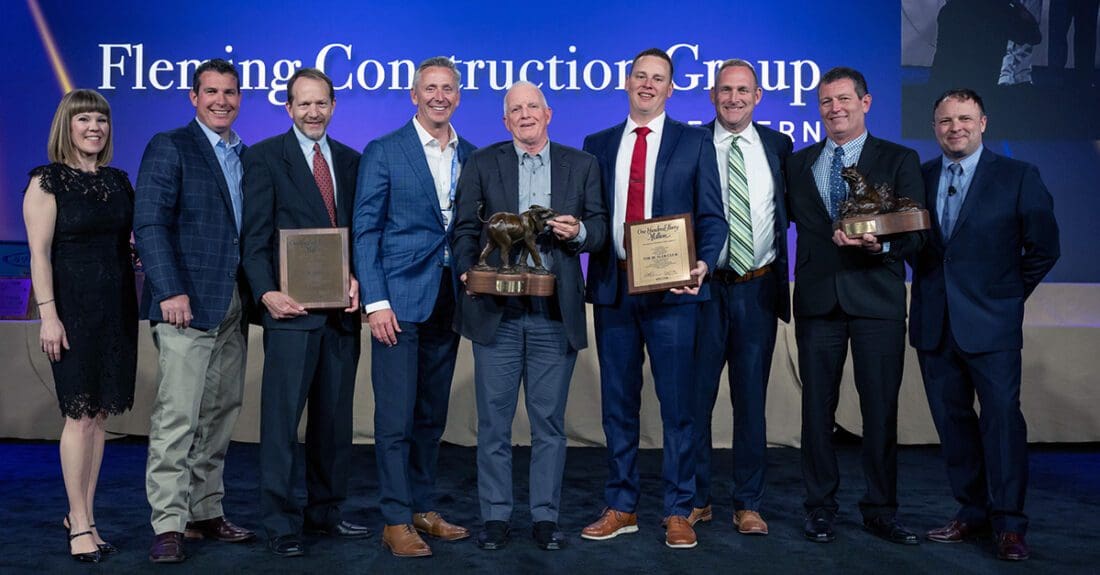 Fleming Construction Group – Western Region Volume Builder of the Year
Fleming Construction Group Recognized at the 2022 Butler National Builder Meeting
On March 29, the Fleming Construction Group was recognized at the Butler National Builder Meeting awards banquet and reception at the Arizona Biltmore Hotel in Phoenix with two awards for our 2021 work as Butler builders. The first was for Cumulative Butler Sales Volume of $140 million and $145 million based on our 2021 company performance. The second was for Butler's Western Region Volume Builder of the Year.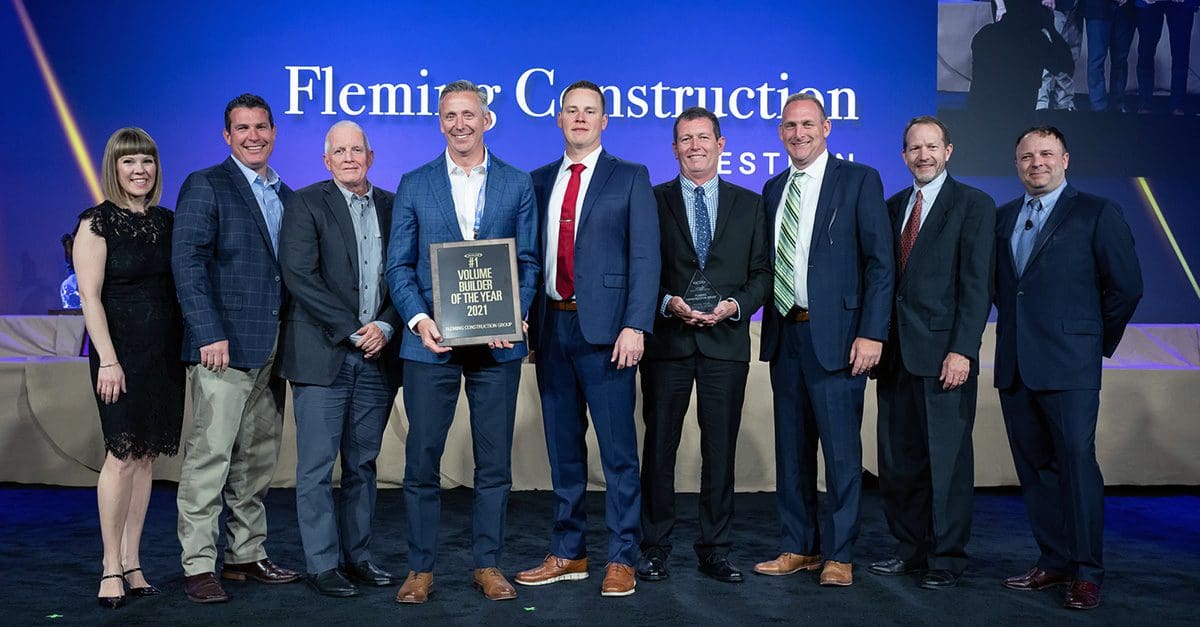 Fleming Construction Group management accepted the awards on behalf of all members of the FCG and FSE team. As we continue to expand our operations, we look forward to making 2022 another record-breaking year as Butler Builders. We are ever grateful to our clients for trusting us with their projects and to our dedicated and rapidly expanding team. It is their hard work and support that makes it all possible.
FCG – 2021 Butler Building Cumulative Stats
Total Sq. Ft. of Building Space
A Big Thanks to All of Our Butler Building Customers

Fleming Construction Group
Butler Builders Since 1965
Find out more about the people behind the projects!
FCG Leadership