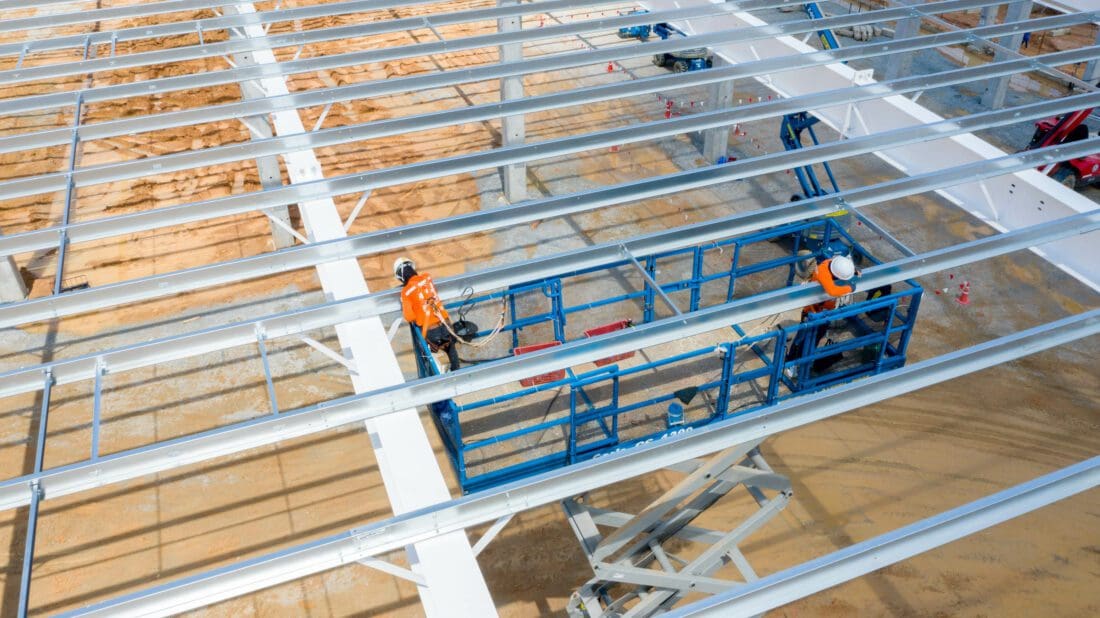 Project Gallery
FLEMING CONSTRUCTION GROUP WAREHOUSE AND DISTRIBUTION PROJECT GALLERY
Well-built, energy-efficient buildings are at the heart of American industry, and that's what the Fleming Construction Group has been producing for the better part of a century. 
FCG specializes in pre-engineered metal buildings and Division 13 construction projects. We've gained our stellar reputation and experience through work in forty-one states over nearly eight decades. During that time, we've built more than 70 million square feet of industrial space, providing American businesses with the strong, large-scale buildings they need to keep producing and growing.    
We're known for bringing projects in on time and under budget. But we're especially proud of our excellent safety record, which is the result of putting our workers' well being first. 
To illustrate how this commitment to excellence results in best-in-class construction, here's a gallery of some of our favorite warehouse and distribution projects:
JARBOE SALES COMPANY BUILDING EXPANSION
Tulsa, Oklahoma
Jarboe Sales Company has been supplying beer, wine and liquor products to establishments throughout Oklahoma since 1959. And from the beginning, the company has turned to Fleming Construction Group for its construction needs. So, when Jarboe needed to expand its Tulsa operations, FCG was the natural choice for a construction partner. 
Jarboe's new facility occupies 270,000 square feet, featuring state-of-the-art distribution capability within its highly functional building shell. The structure was completed on time and under budget, using Butler Manufacturing® PEMB structural steel and the Butler MR-24® roofing system. FCG extended its exemplary safety record, with no incidents reported for the entire project. And the 64-year partnership between FCG and Jarboe Sales Company achieved yet another milestone of success.
GREEN VALLEY CENTER
Tulsa, Oklahoma
FCG's involvement with Green Valley Center in Old Downtown Tulsa began more than half a century ago with construction of the headquarters for tire and supply retailer, Otasco. This year, FCG worked in partnership with Industrial Developers of Oklahoma (IDO) to build 98,000 square feet of energy-efficient warehouse and distribution space that is also suitable for a big-box store. This speculative fit-out features site-cast tile wall panels with the Landmark™ 2000 structural system, Truss Purllin XT, and an MR24 standing seam roof—all from Butler Manufacturing. In keeping with the FCG tradition, the project was completed on time and under budget, with no safety incidents.
ALFA LAVAL NEW CONSTRUCTION
Broken Arrow, Oklahoma
The Association of General Contractors recognizes excellence in the construction field with its Project of the Year award. We were pleased when Fleming Construction Group won the 2019 award for its work on an expansion project for Swedish company, Alfa Laval. This 73,000-square-foot industrial facility included 13,000 square feet of office space and a 60,000-square-foot spiral heat exchanger manufacturing center. 
This project was part of Alfa Laval's $50 million expansion that included new facilities in three U.S. cities. Alfa Laval specializes in a number of technology-intensive fields, including heat transfer, separation, fluid handling, and water and waste treatment. This project called for several unique and complex features that required the highest level of expertise. Construction involved the use of sixteen overhead cranes, which were called upon to operate simultaneously inside the building. FCG's work was completed in exactly twelve months, with no onsite safety incidents.
AMAZON SORTATION FACILITY
Oklahoma City, Oklahoma
Amazon needed its new 300,000-square-foot sortation facility to be completed in time for the holiday season. That was a daunting goal, but the FCG team accepted the challenge and went to work. The new facility featured concrete tilt walls, sixty-two dock doors and levelers, 16,000 square feet of office space, ESFR fire suppression, dual 3,000-amp electrical service with backup generator, redundant data service, LED lighting and daylighting, and a building automation system. Expedited timelines and permitting helped immensely. But the Oklahoma weather posed another difficulty. Out of 240 workdays, there was rain in 50, which raised the stakes significantly. 
Despite the headwinds, FCG worked with Industrial Developers of Oklahoma (IDO) to complete construction on deadline, in just eight months from groundbreaking to certificate of occupancy. The roof was installed in just ten weeks and the paving was completed successfully on a compressed schedule. The end result: Amazon's facility was ready to meet the holiday demand.
A LONG TRACK RECORD OF CREATING SUSTAINABLE INFRASTRUCTURE
Since 1946, Fleming Construction Group has been supporting American businesses and the construction industry with quality buildings of every description. From our base in Oklahoma, we work with general contractors throughout the U.S. to provide the infrastructure that keeps America growing and prospering. 
We offer services in both the construction and pre-construction phases: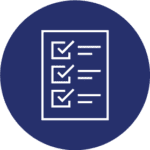 Pre-Construction
Constructability Review

Value Engineering

Approvals

Phasing

Sequencing

Materials Management

Sub-Trades Collaboration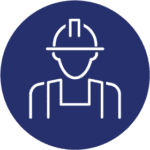 Construction
Sub-Contractor Management and Oversight

Day-to-Day Involvement

Accelerated Schedules

Speed and Safety
 Get in touch, and let's see how we can serve your needs.