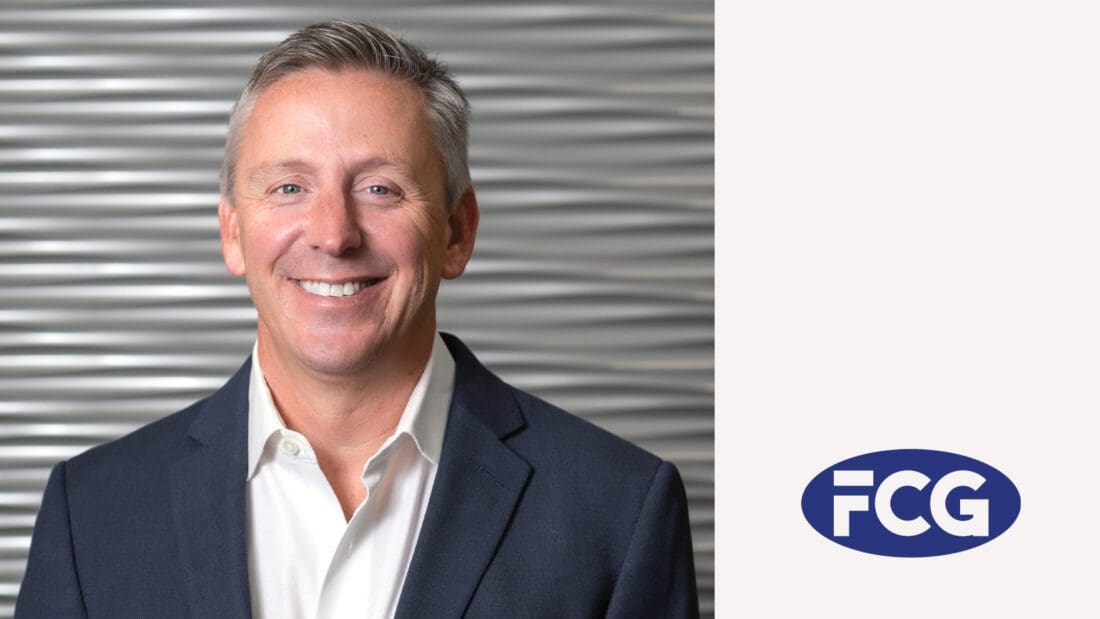 FCG Board of Directors Appoints Justin Willett As New President
The Fleming Construction Group (FCG) is pleased to announce that it has named FCG business development officer, Justin Willett as its new president. Justin will oversee the strategic operation of all entities under the Fleming Construction Group umbrella – Fleming Construction, Fleming 8760, Fleming Steel Erectors and the Rainwater Construction Company. The appointment coincides with FCG's efforts to expand its ground-up, retrofit, and subcontracting steel erection services to clients throughout the United States. Justin is tasked with implementing FCG's overarching mission of helping clients grow their business by efficiently delivering quality facilities, while keeping an eye on lowering their total cost of ownership (TCO) throughout the lifecycle of the building asset.
An Industry Veteran Who Combines Business Acumen with a Diverse Body of Industry Experience
Justin Willett has worked in the construction industry for more than twenty years. With a career that began in sales at Butler Manufacturing and has evolved to include building retrofit and energy efficiency expertise, Justin is taking the FCG helm with the intent of continuing the strategic growth trajectory that he has helped shape thus far as business development officer. Starting with a diversification of services, markets, clients and geography, this corporate vision aims to solidify FCG's status as one of the most capable construction partners in the US.
"Our strategy is a little bit different from a lot of construction companies because while most of us have come from larger, more corporate construction firms, we strive to apply the mindset of our largest client base – real estate developers — in that we aim to remain relatively lean and agile as we look for growth opportunities. One example of this would be in how we are bucking the trend of GCs self-performing less and less. 
Fleming has historically been known for its nationwide steel erection capabilities. Like many firms, our self-perform capabilities had diminished over the years. Two years ago, our board made the decision to redouble our efforts into a segment of the industry that many are leaving. We have found, especially during this past year as Covid and the volatility of oil & natural gas markets reshaped the construction market in Oklahoma and beyond, that being able to deliver from a number of angles – particularly through our steel erection arm, Fleming Steel Erectors and recent partnership with Atlanta-based Rainwater Construction — allowed us to fill gaps where necessary and never skip a beat in terms of strategic expansion and growth."  – Justin Willett, FCG President
The FCG Vision:
To Expand and Grow with Quality People and an Entrepreneurial Spirit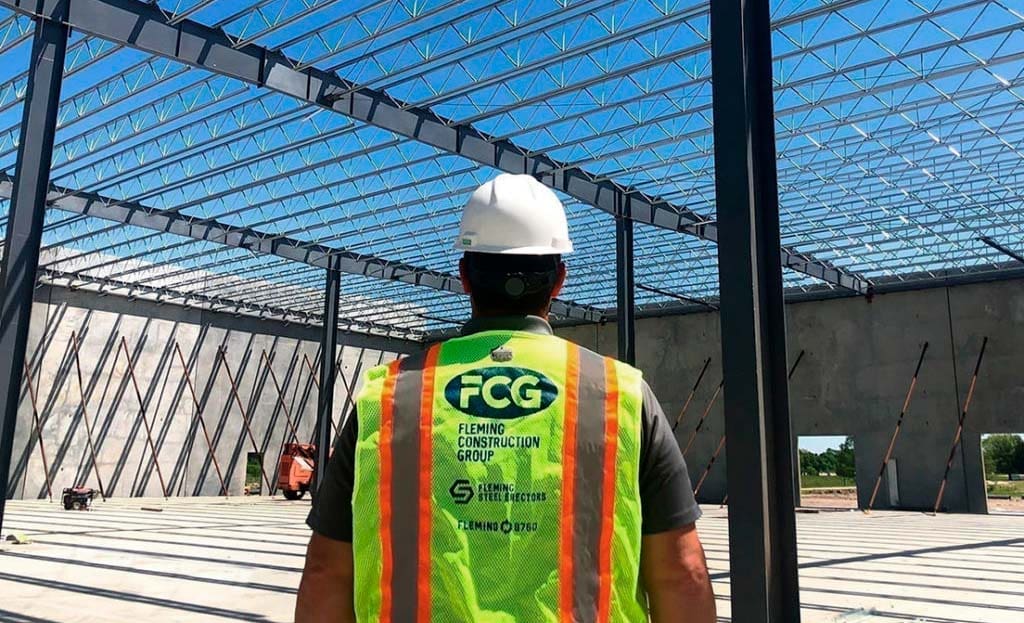 As FCG embarks on a third generation of leadership, our legacy of bar-none quality continues with a team of highly experienced construction professionals, led by an executive team intent on keeping the entrepreneurial spirit alive. Justin states that as the president of a construction company who has taken a non-traditional path to the top (first through the supplier side, and then in efficiency and TCO studies), he is not interested in micro-managing the day to day, he's more interested in supporting his team of highly skilled pros and providing them with direction, resources, motivation, and inspiration.
"We're moving further and further from the standard top-down hierarchy into a servant-leadership structure, because our aim is to protect our amazing culture of innovation and encourage growth, autonomy, and creativity among our team members. That's what draws such amazing talent to FCG, and it is what makes this company so special."
– Justin Willett, FCG President
Leadership Style Built Upon A Solid Foundation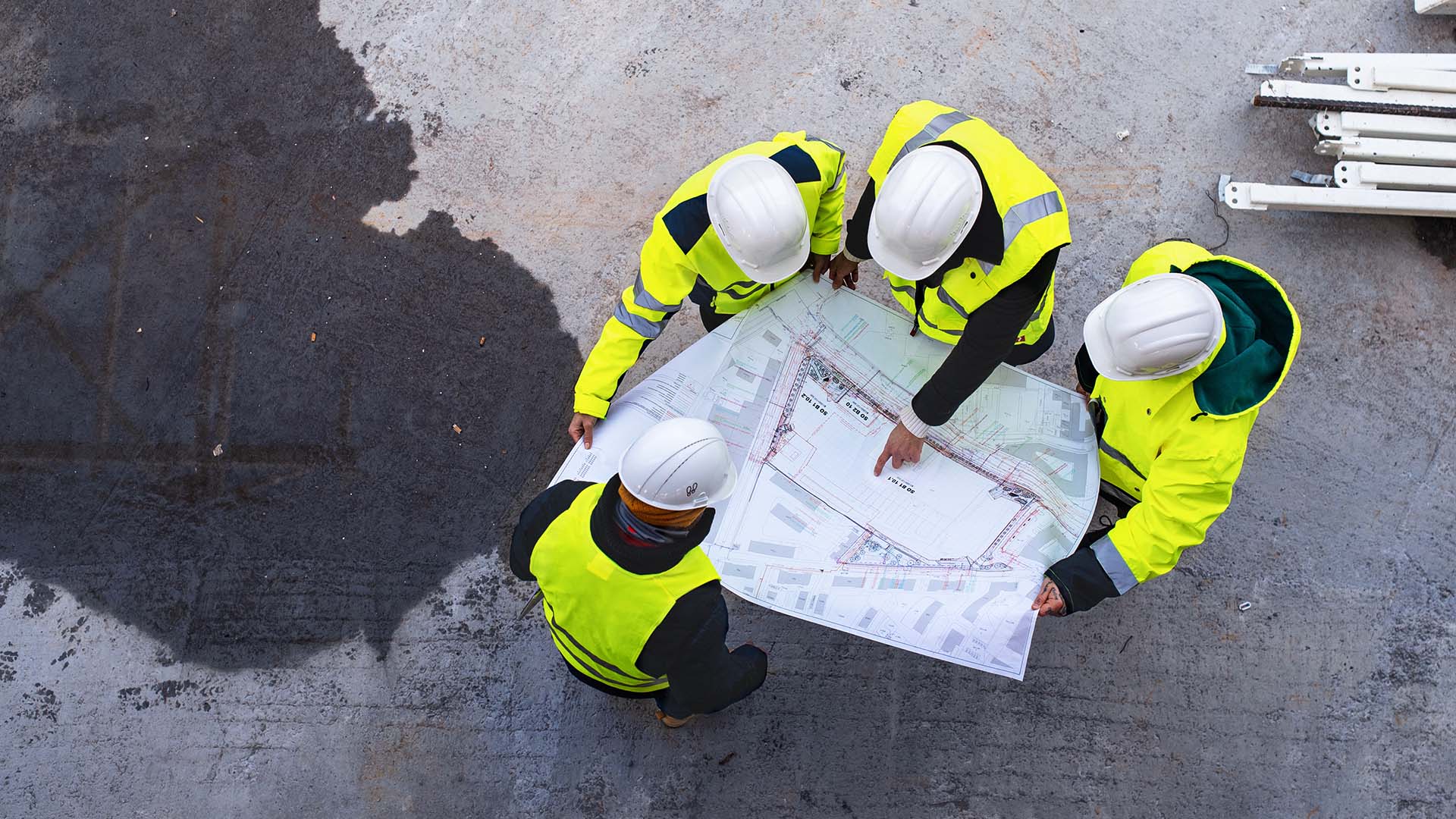 Justin credits much of his leadership ability to the opportunities he had while working on the supplier side of large-scale commercial construction. He was able to observe the ways that construction companies of all shapes and sizes approached projects and was afforded an insider's view on how different companies viewed risk and innovation. These experiences, he said, helped him to shape his own attitude toward operations and build out his understanding of the importance of diversity in service offerings.
Further, as business development officer for FCG, Justin developed a deep understanding of FCG's clients and their needs. Hearing their stories and understanding what their buildings mean to them, their employees and their own company visions for tomorrow has reinforced his commitment to quality construction and retrofit solutions that result in lower total cost over time.
"At the Fleming Construction Group, we're committed first and foremost to delivering value to our clients and team. We do this by cutting unnecessary overhead, while providing our employees with a work environment that allows them to fulfill their career ambitions and unlock the leadership qualities and creativity they haven't been able to express before. The result is an ecosystem in which our team does its best work and our clients receive a superior product at a price that is highly competitive."
– Justin Willett, FCG President
The FCG Family of Companies
The Fleming Construction Group supports commercial building owners with new construction services through Fleming Construction and building retrofit services including energy efficiency and roof management through Fleming 8760. Fleming Steel Erectors supports general contractors nationwide, as either a materials+erect or labor only partner, and Rainwater Construction provides general construction services, self-performing steel erection capabilities and metal roofing expertise to the Southeastern United States.
With more than 70 million square feet installed in 41 states, Fleming is ready to deliver highest quality services with an eye always on client satisfaction over the long term.
Are you looking for an experienced commercial construction partner for your next project? Call us today:
(918) 627-7800