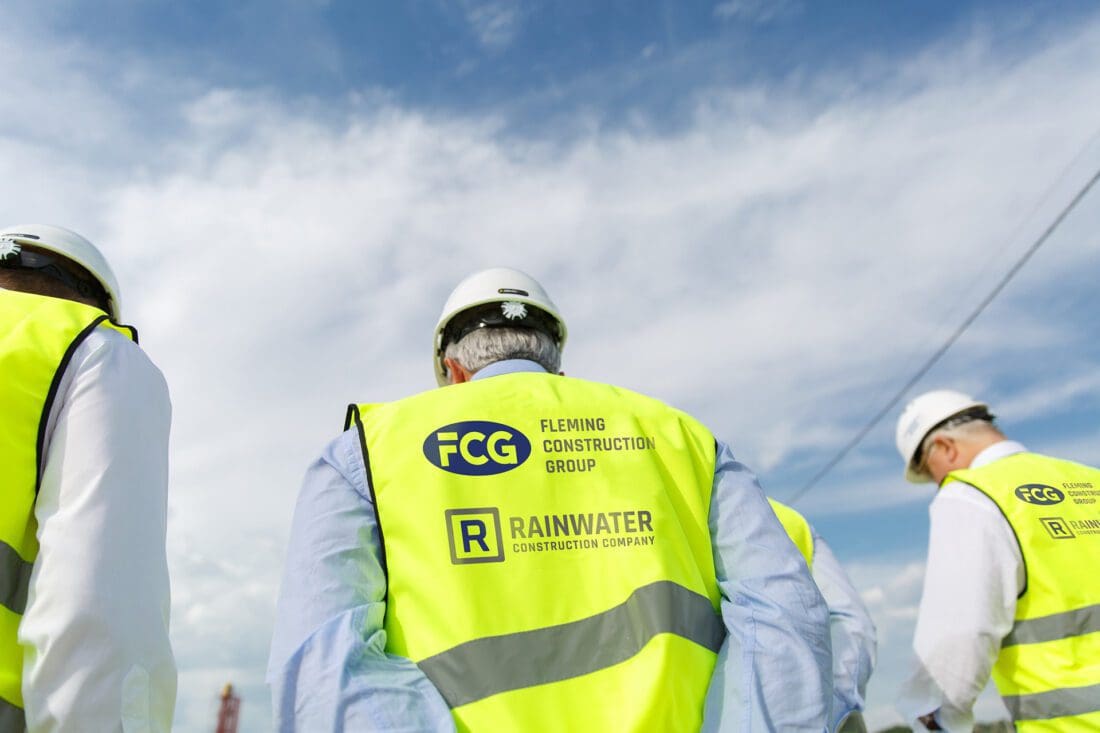 The Extraordinary Benefits of Working With FCG
Why do developers throughout the country turn to Fleming Construction Group (FCG) for their large-scale industrial buildings? For that matter, why are so many major national brands and multi-national corporations eager to work with us? 
To begin answering that, we must go back in time to 1946, when Fleming Construction Group first opened for business in Tulsa, Oklahoma. From the start, we understood that strong relationships are the key to a long-lasting, successful enterprise. So, we made a point of treating our clients well—along with our partners, subcontractors, and employees. That philosophy has sustained us through more than eight decades of phenomenal growth and achievement.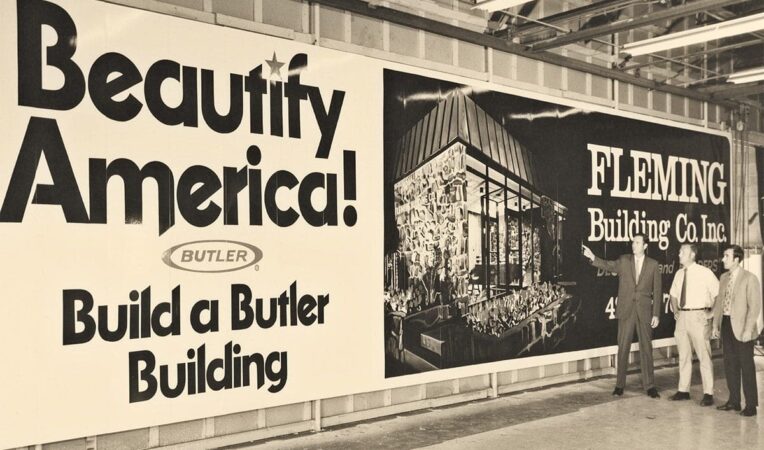 FCG—A Story of Excellence
In 1968, FCG began working with a young retail company called Walmart. We built the new Walmart facility in Claremore, Oklahoma, launching what would become a long and fruitful relationship. As Walmart grew exponentially, becoming the world's largest retailer, so FCG grew—in size, expertise, and reputation.
 By 1977, we were taking on major civil construction projects, such as the Tulsa Port of Catoosa, a 2,000-acre shipping hub and industrial park that handles more than 1,000 barges each year.
Specialization–A Key to Success
While FCG has deep experience in all kinds of large-scale construction, we specialize in pre-engineered metal buildings (PEMB) and Division 13 construction. Our peerless reputation in these fields has given us a dominant role throughout our home state of Oklahoma and in several other states throughout the US. 
In 2019, FCG formed Fleming Steel Erectors (FSE) to provide onsite construction services to our PEMB contractor partner clients. Many general contractors don't have in-house structural steel erection teams. By working with FSE they can take on larger jobs that would have been out of reach before. FCG and FSE have become the go-to contractors for this type of work. 
Another area we specialize in is standing seam metal roofs. We install them, and we maintain them. In fact, we've installed more than 70 million square feet of such roofing systems for our clients—and maintained countless millions more.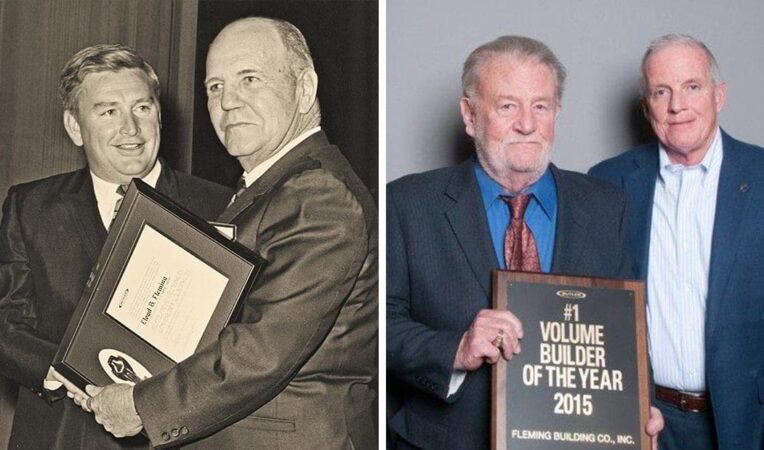 A construction company must rely on excellent subcontractors and suppliers to produce quality work. FCG has always been careful to choose the best partners for our projects—partners like Butler Manufacturing, which supplies the roof systems for so many of our buildings. Through the years, we've developed a deep network of skilled, reliable subcontractors in the various states and communities in which we work. Our partners rely on us to treat them fairly and with integrity. And we rely on them to provide the excellent products and workmanship our clients deserve. That mutual commitment to excellence has enabled us to assemble the best teams possible for our many industrial building projects.   
We don't just build large industrial structures—we own them too. That gives us an appreciation of what really matters to a building owner. It's not just the initial cost of construction. It's the lifetime expense and return on investment that an owner can expect. We build with that long-term perspective in mind. After all, we want to keep our clients for decades—not just a few months. So far, that approach has worked well. We have a long roster of satisfied repeat clients. We keep providing them with excellent value—and they keep coming back.
Recognizing that buildings need continuing attention as they age, we launched Fleming 8760 to help clients lower their total cost of ownership. This is our comprehensive facility retrofit contracting arm, which provides long-term maintenance services and energy efficiency programs for building owners.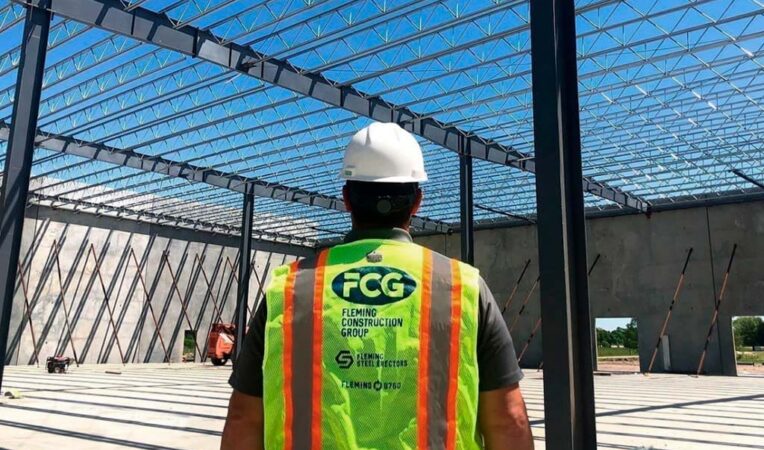 Large-scale construction projects are hazardous by nature. It's imperative for any responsible contractor to make the safety of its workers and others a top priority. At FCG, we've accumulated a stellar safety record that we're especially proud of. The people who comprise our teams are more than employees—they're family. We value them as the unique, precious, talented individuals they are. And we never forget that they also have families of their own who love and rely on them. So, we go the extra mile to make sure their working conditions are safe. As a result, we have a reputation for completing projects not just on time and under budget—but also accident-free.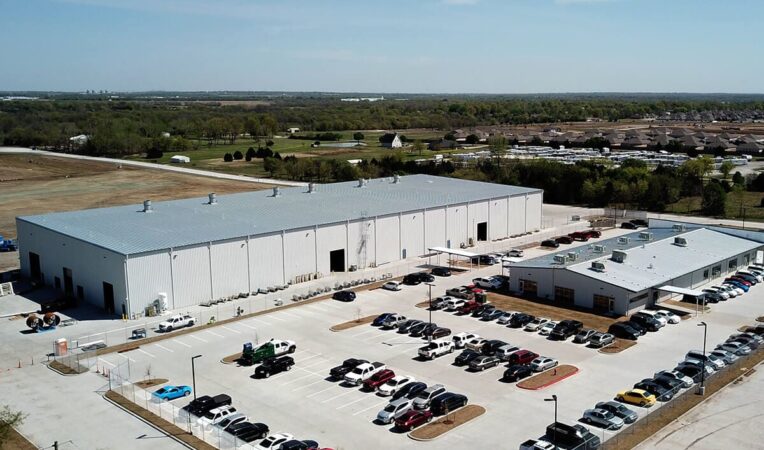 These are just some of the benefits our clients receive when they choose to work with FCG. It all adds up to a rock-solid resume of excellence and reliability that's been recognized not just by our clients and partners, but by the industry generally. In January, 2020, the Association of General Contractors awarded Fleming Construction Group (FCG) the Industrial Project of the Year Award for its work on the new Alfa Laval facility in Broken Arrow, Oklahoma.
Through the decades, FCG has built more than 70 million square feet of industrial space. That experience, along with our proven expertise, strong relationships, and exemplary safety record, explains why our clients keep coming back.
As they discovered, it just makes good sense to work with FCG.