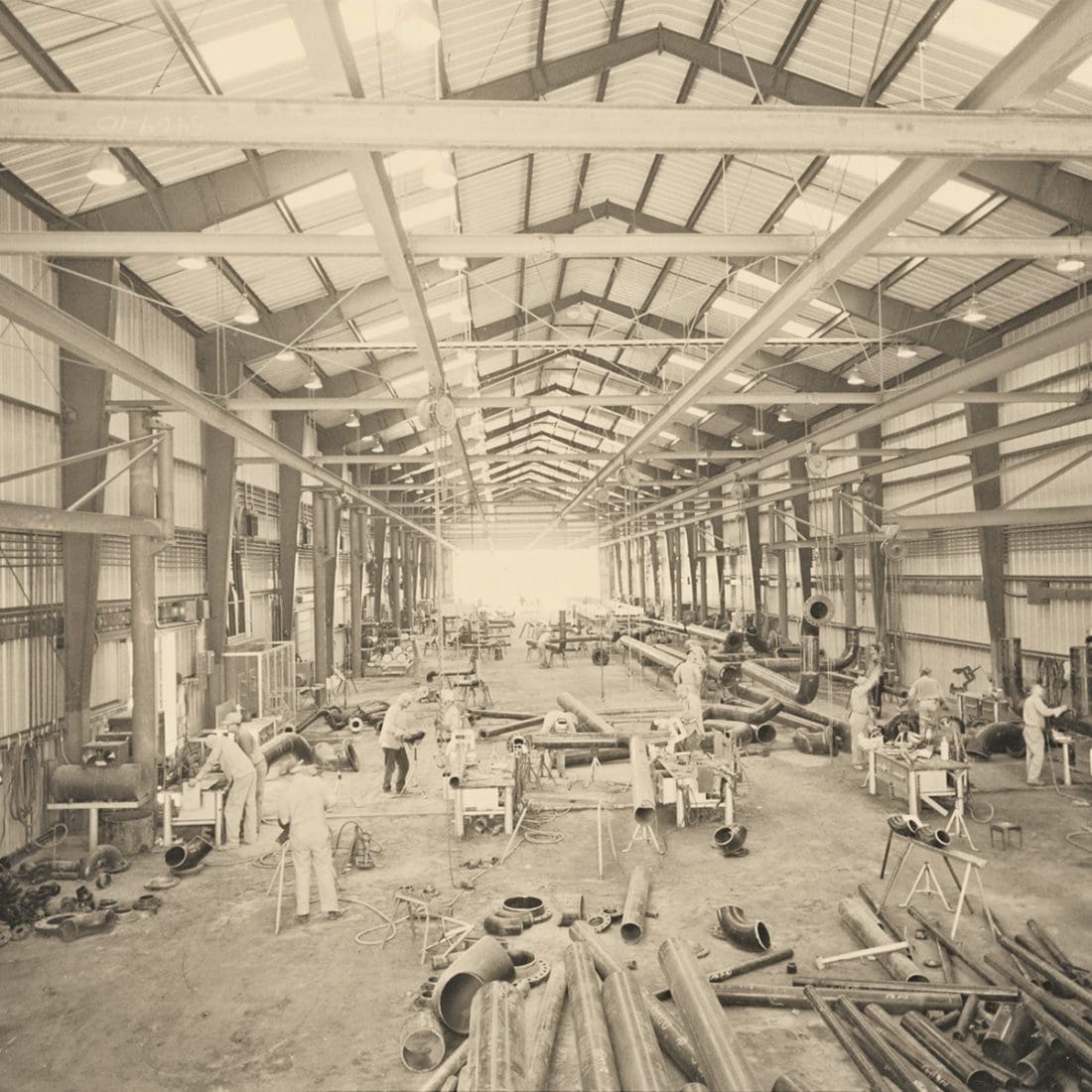 Fleming Construction – Quality & Integrity Since 1946
How does any business maintain relevance decade after decade? First of all, it needs to offer a reliably high-quality product. Second, it needs to deliver on stated promises, time after time. Third, there needs to be exceptional customer service and repeat business based on strong relationships; and finally, it needs to be able to evolve to meet the needs of changing technology, changing aesthetic, and changing purposes. These high standards are in addition to businesses needing to be able to weather economic challenges, changes in leadership, employee turnover, and modifications to codes and standards.
This is no small task, and only a small percentage of businesses make the grade. According to statistics from a 2018 Bureau of Labor Statistics report, about 20% of all businesses fail in their first year. That number goes up to half in five years. After ten years, only one-third of small businesses are still in operation.  To make it twenty, thirty, forty years is a feat. To make it seventy years? Well, that puts you in a class only a few can claim.
The Fleming Construction Group is closing in on 74 years of continuous business, and that number alone speaks volumes.
FCG – A History of Exceptional Construction Service Since 1946
Over the decades, the Fleming Construction Group has maintained its status as one of the most reliable names in commercial construction by changing with the times. Founded by Lloyd Fleming, FCG began as a local company servicing the greater Tulsa area. By 1968, Fleming had established its relationship with Walmart, building one of their first stores in Claremore.
In 1974, Lloyd Fleming stepped down and passed the reins on to longtime employee, Ray Miller Jr., who, until 2015, oversaw its growth as one of the nation's top steel building contractors and erectors in the United States. Under Miller's leadership, Fleming – known then as the Fleming Building Company, won Butler Manufacturing's National High-Volume Builder-of-the-Year Award four times and was regularly listed in the top ten in Metal Construction News' Top 100 Metal Builders.
1968
FCG's first Walmart store build in Claremore, opened the door to a long and mutually beneficial relationship between FCG and the global retail giant.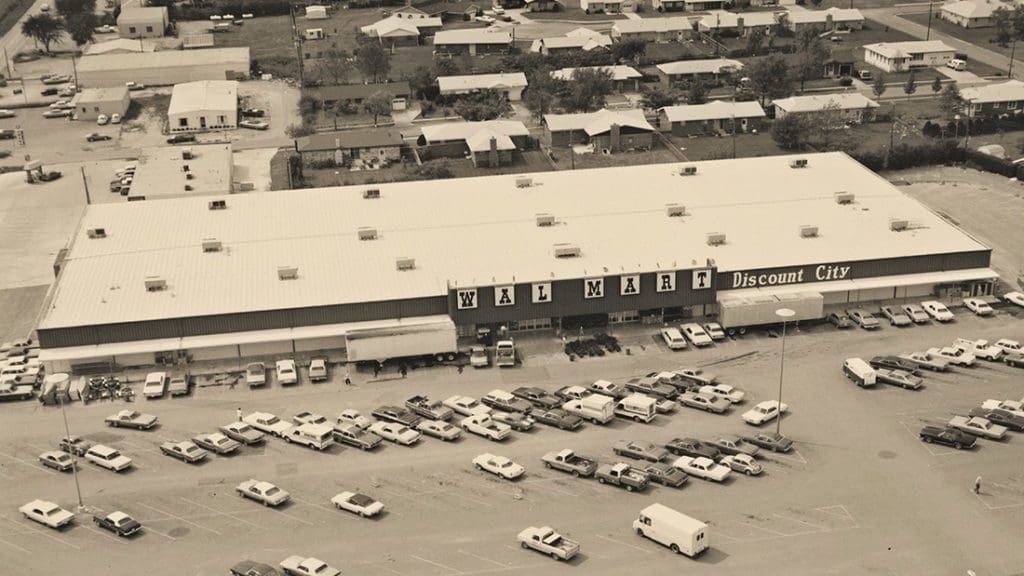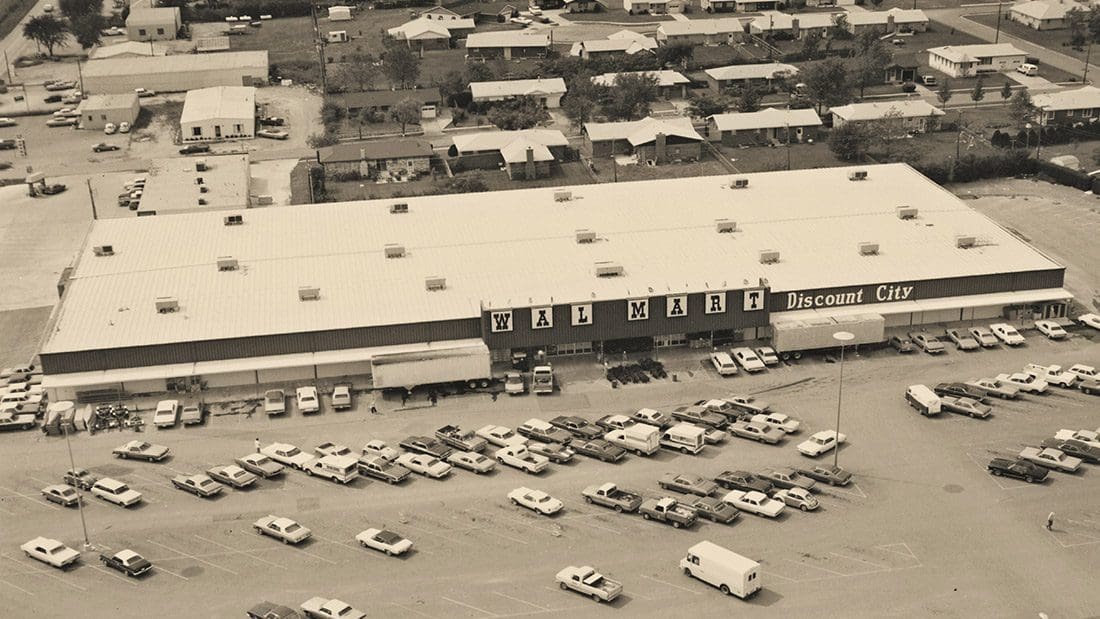 1969
Otasco Distribution Center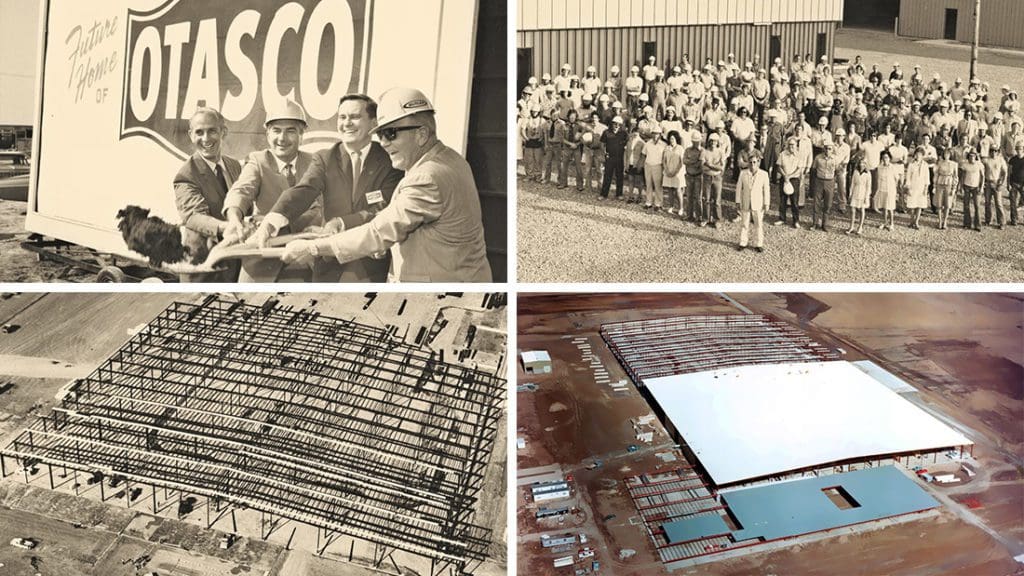 1976
FCG begins the first of many projects for aerospace manufacturer and pillar of the Tulsa economy, NORDAM.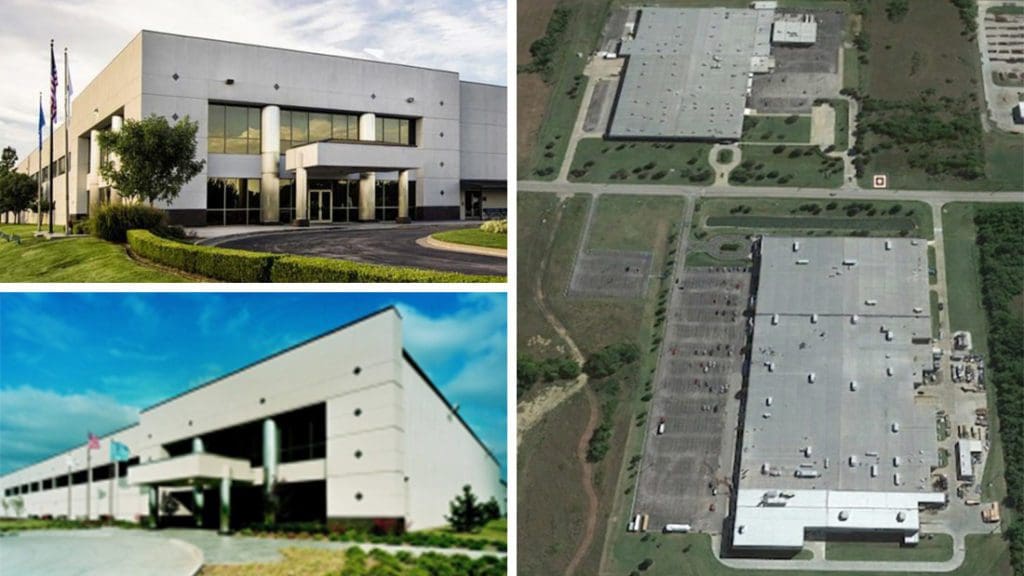 1977
FCG begins development at the Port of Catoosa, where we proudly built more than 80% of the facilities. For decades, the Port of Catoosa was the location of FCG offices.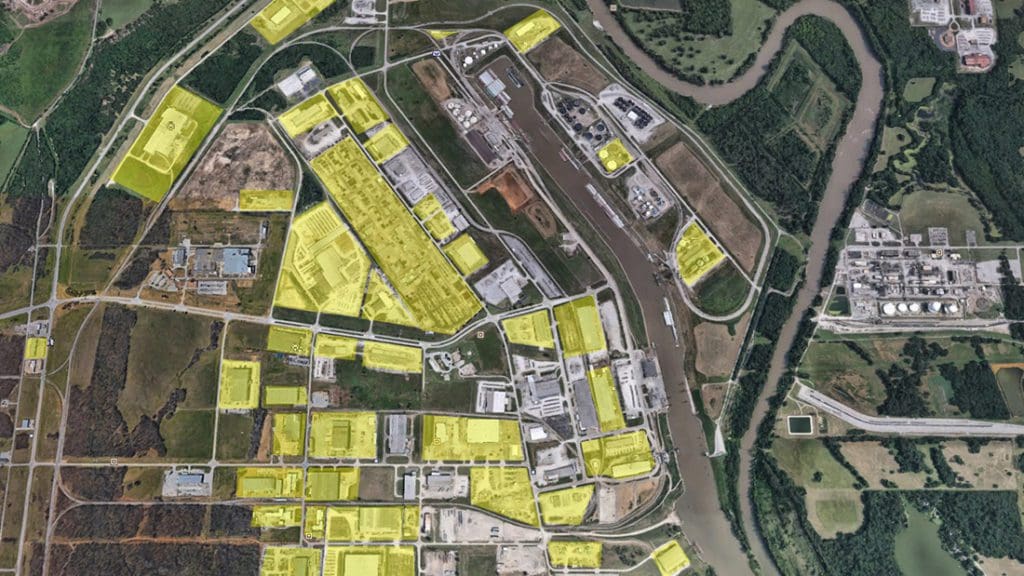 1978
FCG begins the first of many projects for pipe and tube manufacturer, Webco.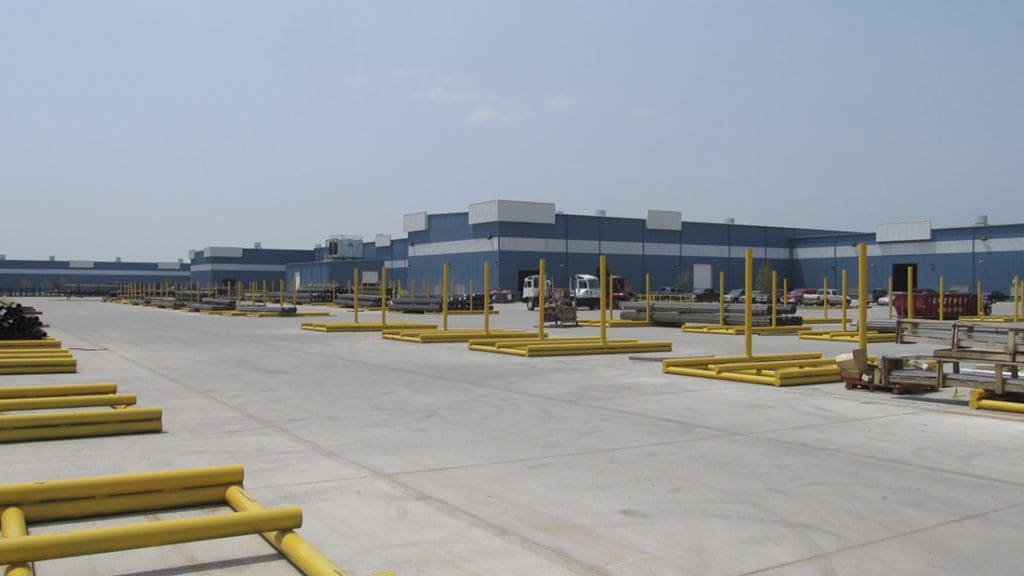 1980
FCG builds its first automotive dealership for Don Thornton, a relationship than spans decades and many successful, award-winning dealership projects.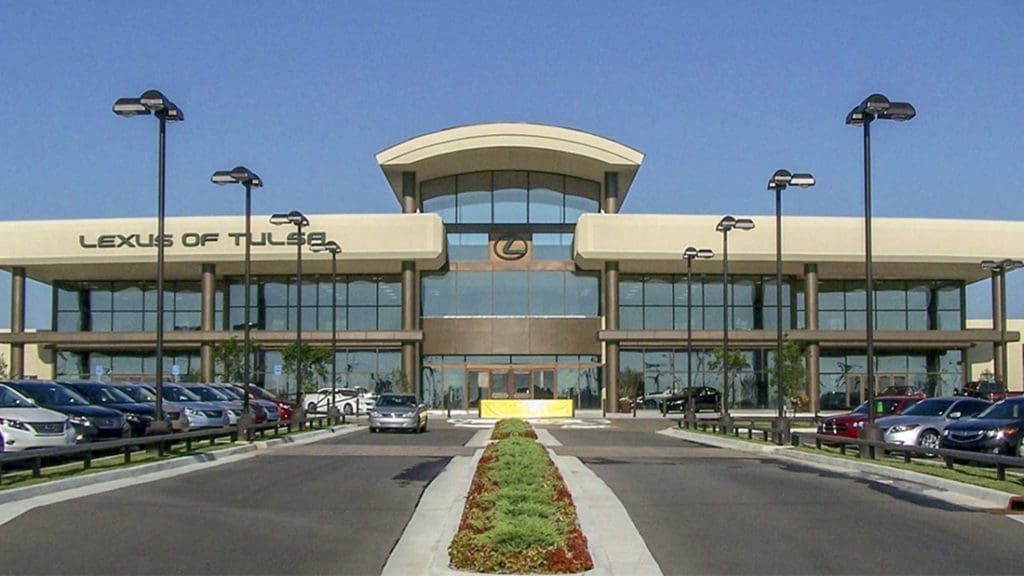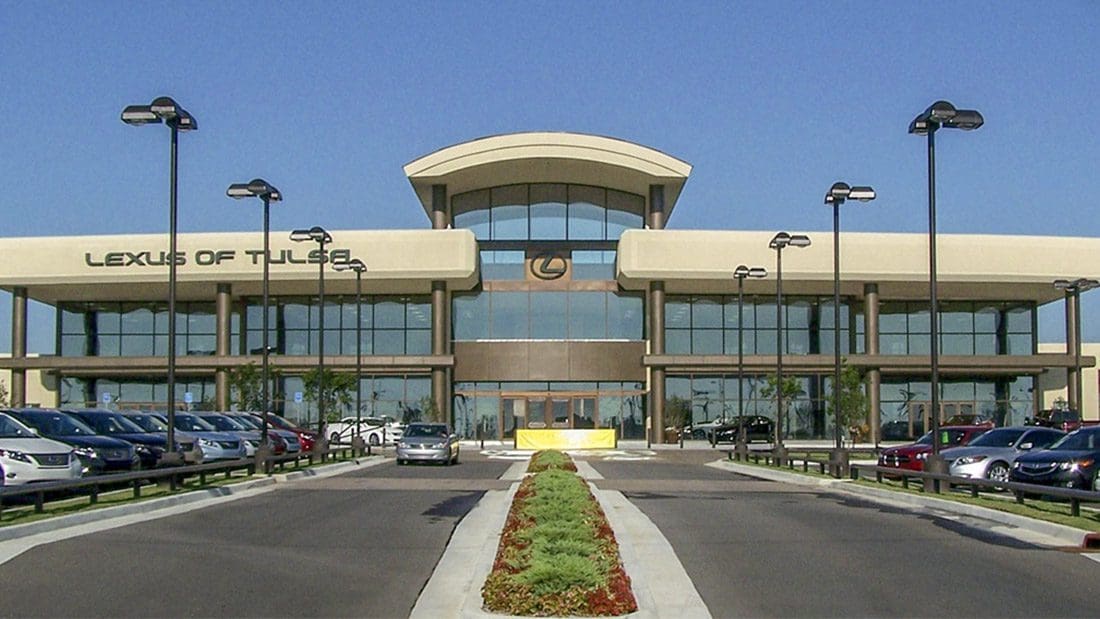 1982
FCG begins the first of many projects and embarks on a productive business relationship with the Meshri family and Advanced Research Chemicals.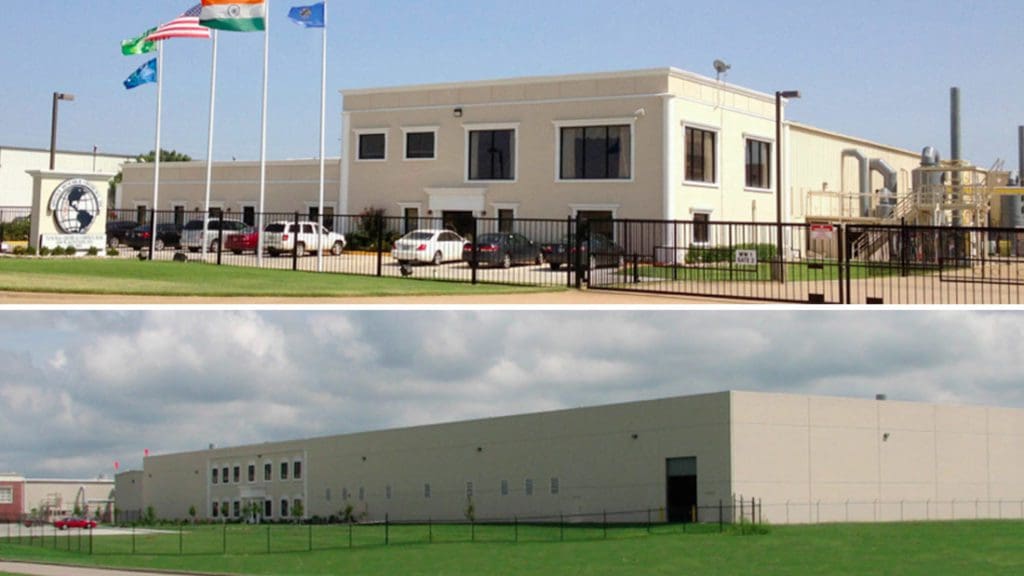 1990
FCG begins construction on its first Walmart Distribution Center, a relationship that would span multiple states and over 45 Million Square Feet.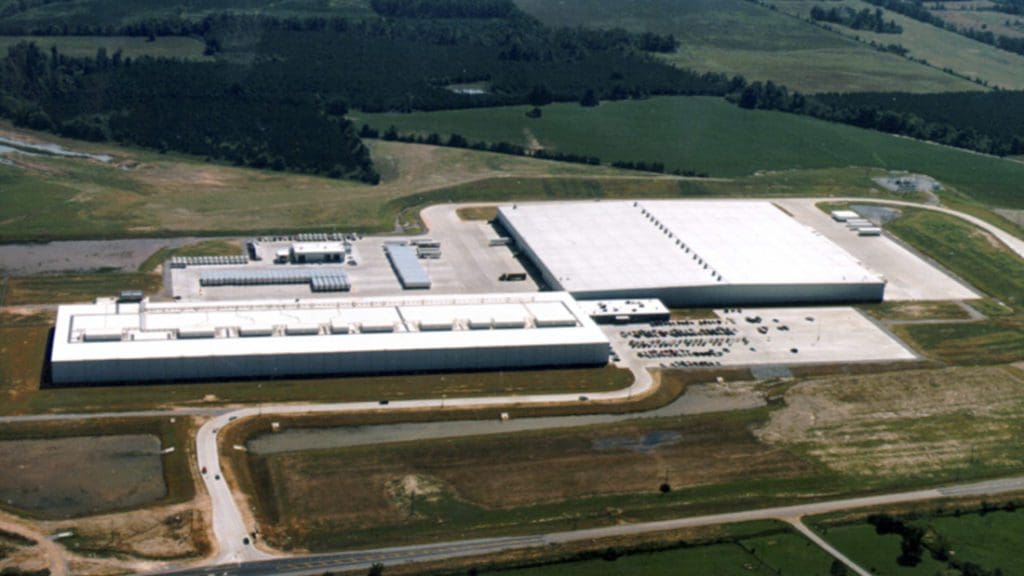 1999
FCG begins the first of five (and counting) projects for Amazon in Coffeyville, KS.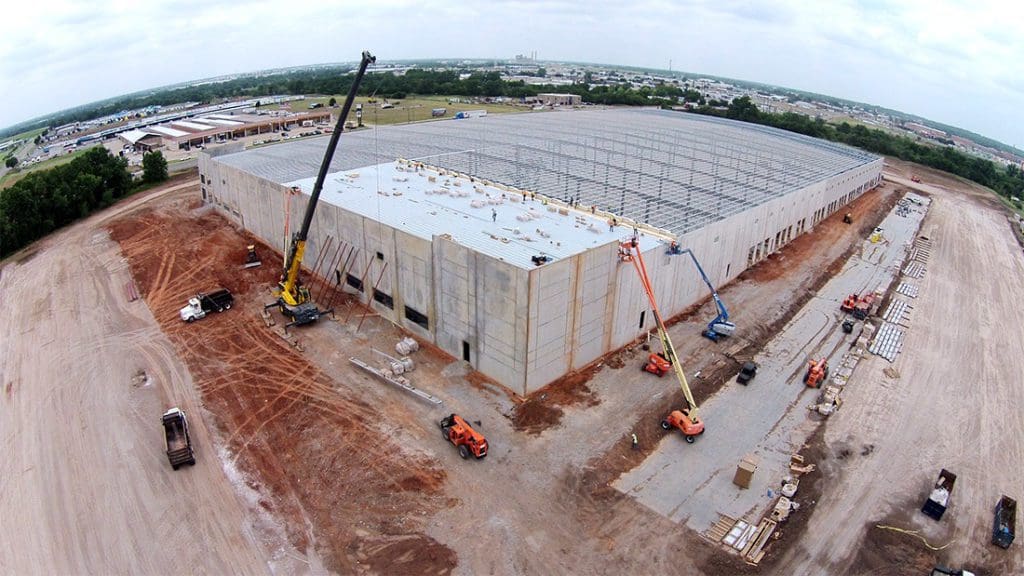 2001
FCG builds the Kimberly Clark Plant in Jenks, OK.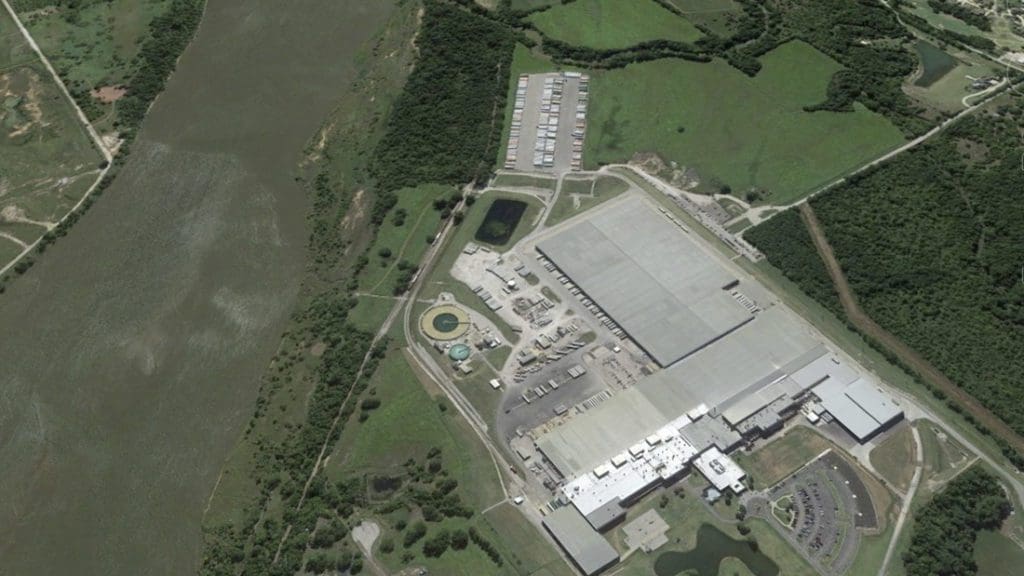 2002
FCG begins the first of 28 Projects and counting for Kansas City Life Insurance.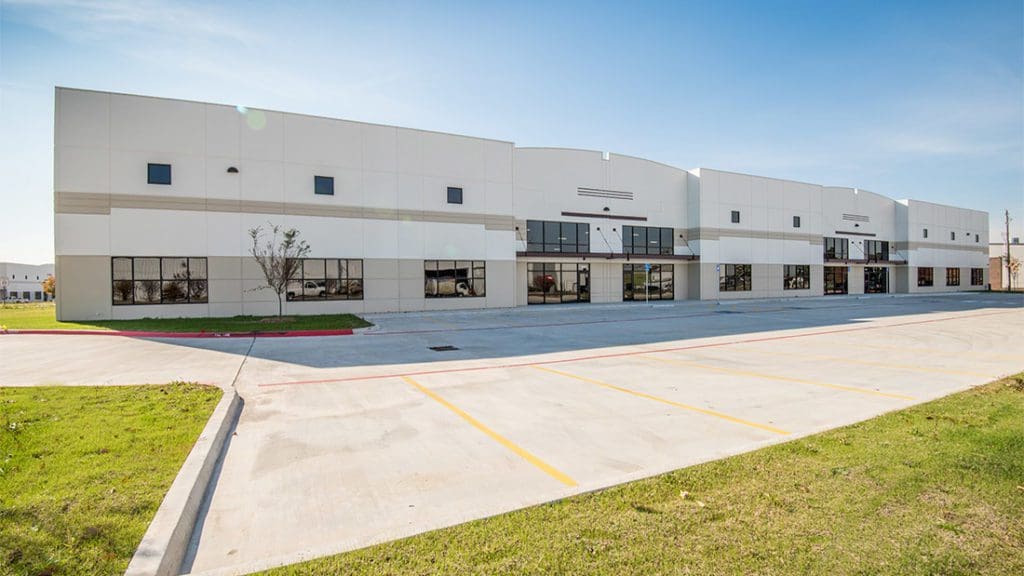 2005
FCG begins construction on its first building for Industrial Developers of Oklahoma (IDO).
FCG has built, maintained and retrofitted most of IDO's more than 9 million square foot industrial portfolio.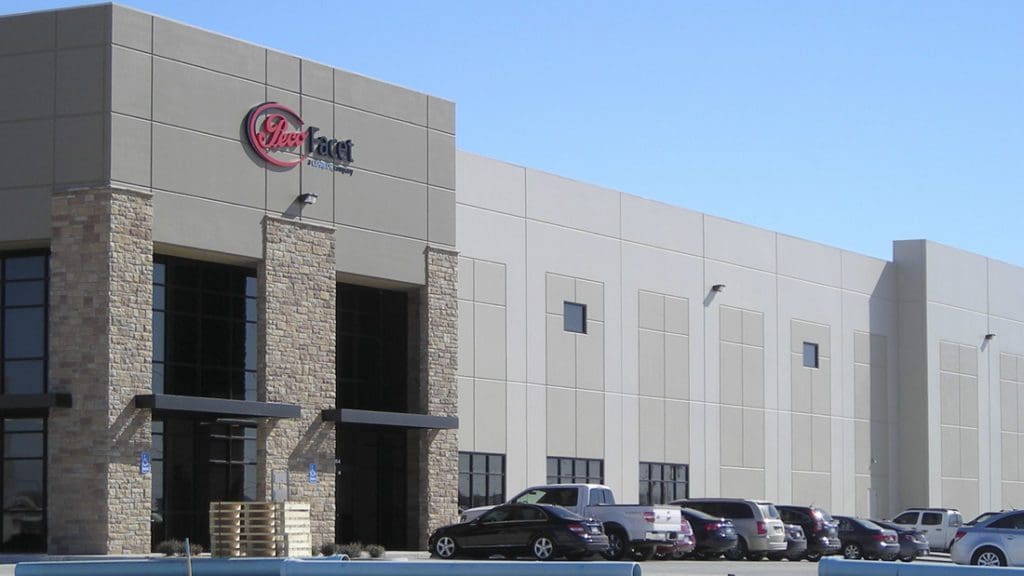 2007
FCG completes 165K Square Foot Regal Plaza Build in Bixby, OK.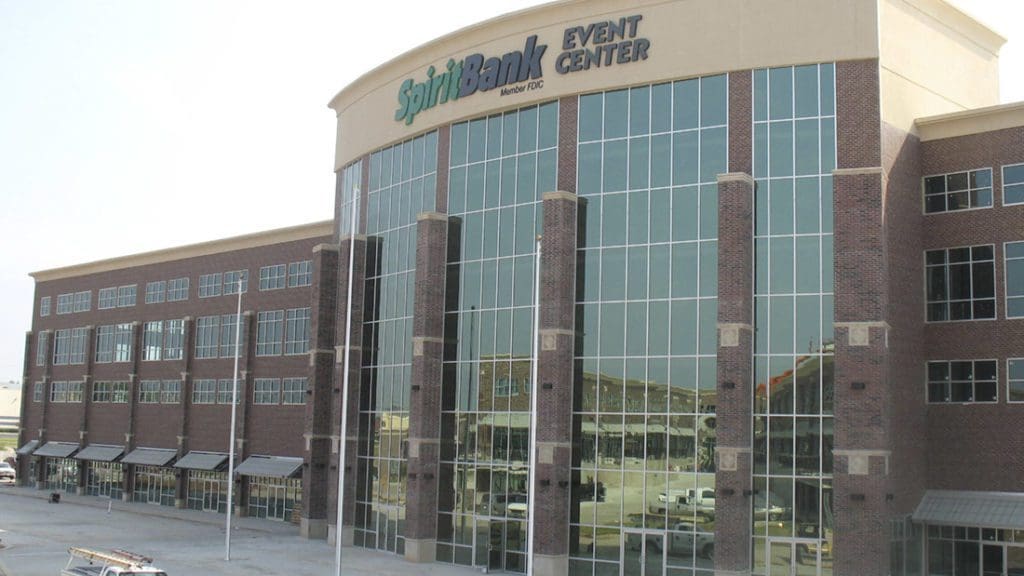 2016
FCG forms Fleming 8760 to better serve it's re-roof, maintenance, and retrofit clients.
FCG builds the Jarboe Sales Distribution Center.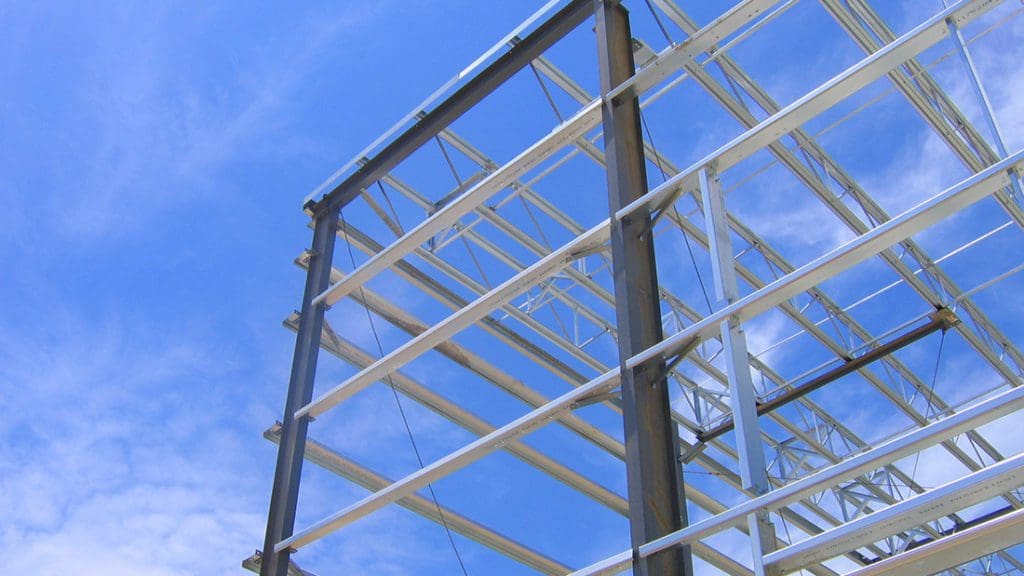 2017
FCG builds award winning 300k SF Amazon Sort Facility in OKC in just 8 months.
Fleming 8760 completes the first of seven roof, lighting, and HVAC retrofits for building materials market leader Mill Creek Companies.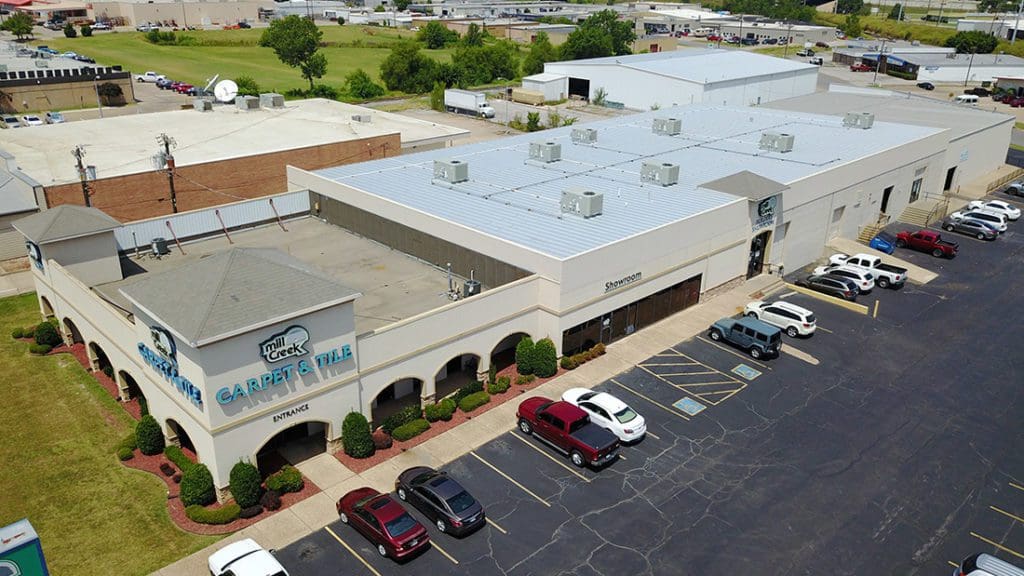 2018
FCG completes award winning Alpha Laval SHE facility expansion.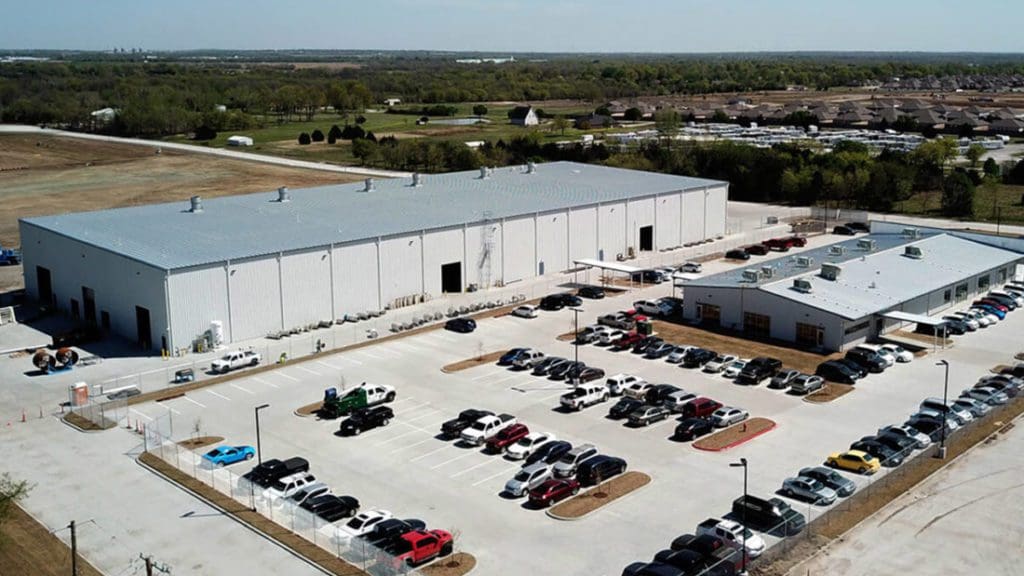 2019
FCG forms Fleming Steel Erectors to better serve its PEMB contractor partner clients.
FCG wins the Industrial Project of the Year Award for new building from the Association of General Contractors.
Fleming 8760 completes the Alfa Laval ACE Building Roof Renovation Project.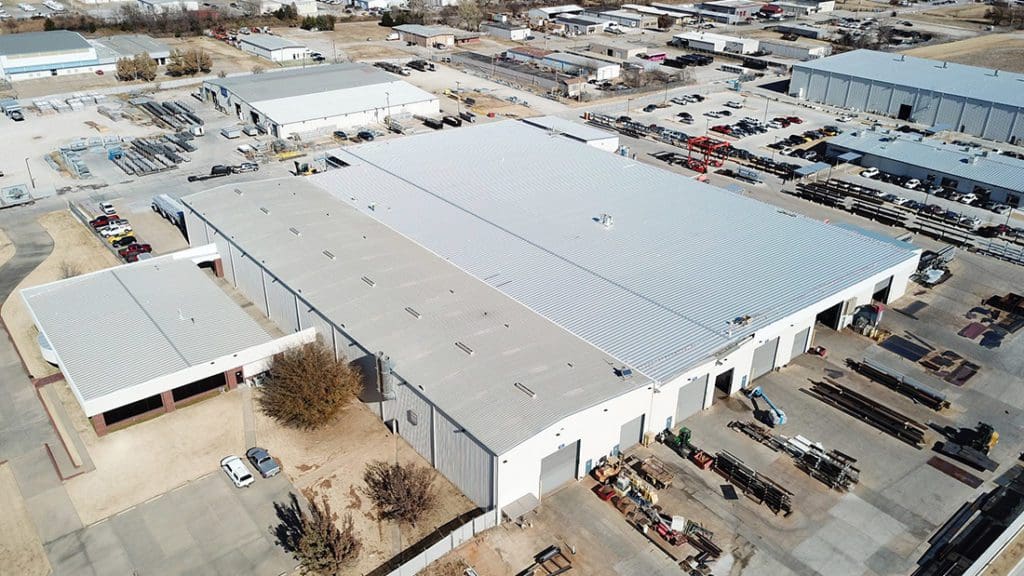 2020
FSE Awarded BMX Headquarters Material + Erect Steel Package
FCG – The Legacy Continues
These days, the Fleming Construction Group is still one of the most trusted names in the metal building industry. In recent years, FCG has created two new services divisions – the PEMB-focused Fleming Steel Erectors and retrofit and roof maintenance arm Fleming 8760. These two companies, along with Fleming Construction, which is now focused on conventionally built non-residential projects that are delivered via traditional general construction, design+build  and construction management project delivery methods, offer a comprehensive service profile to the large building construction market across Oklahoma.
In the past four years, the Fleming Construction Group has achieved a number of high-profile project completions, including a 300K square foot Amazon Sort Facility, constructed from ground breaking to certificate of completion in just eight months, and the Alfa Laval manufacturing facility in Broken Arrow, which was the 2019 winner of the Association of General Contractor's Industrial Project of the Year Award.
Get More Information About Fleming Construction's Services Profile Here:
Fleming Construction
Ready to Get Started? Contact Us Today!
We are ready when you are to talk large-scale construction.
Visit our contact page for all the ways we keep in touch:
Contact FCG