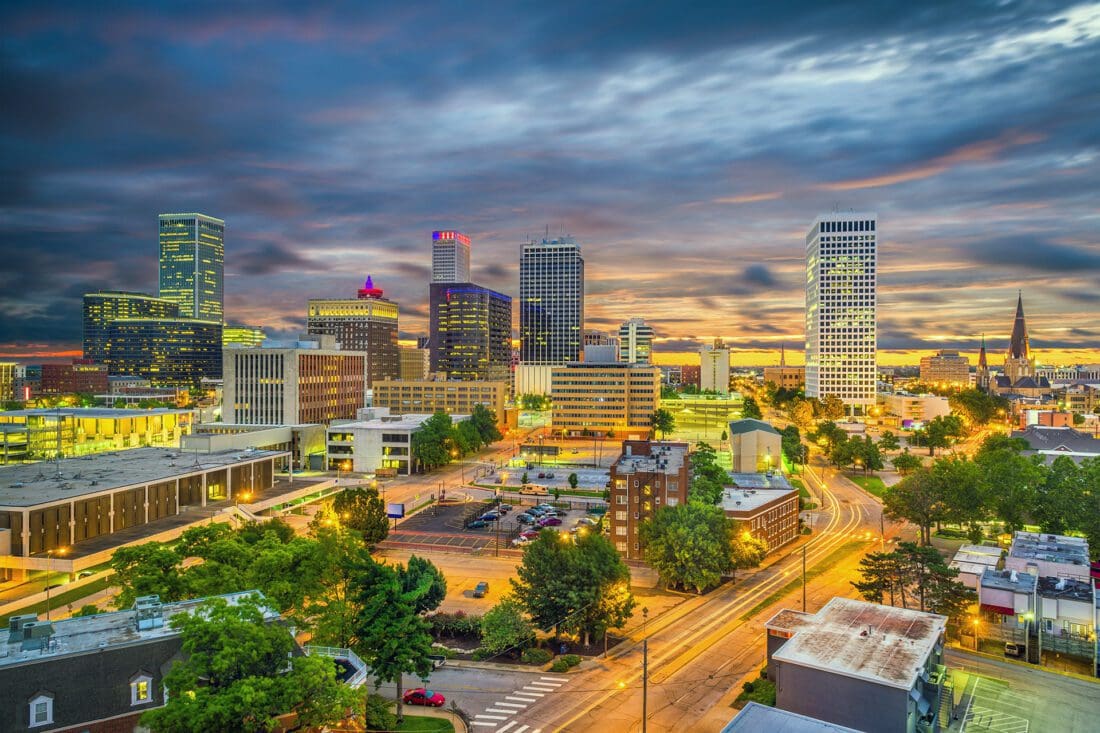 Tulsa Construction – Check Out Some of Our Top Local Projects
Working in and around Tulsa for the past seven decades, we've had the opportunity to be a part of some pretty amazing projects and collaborate with some pretty incredible businesses. We love our community and we love it when we get to work local. The following is a list of some of our favorite Tulsa construction projects. This selected work is representative of what we've accomplished over the years in terms of scale, workmanship, square footage and versatility.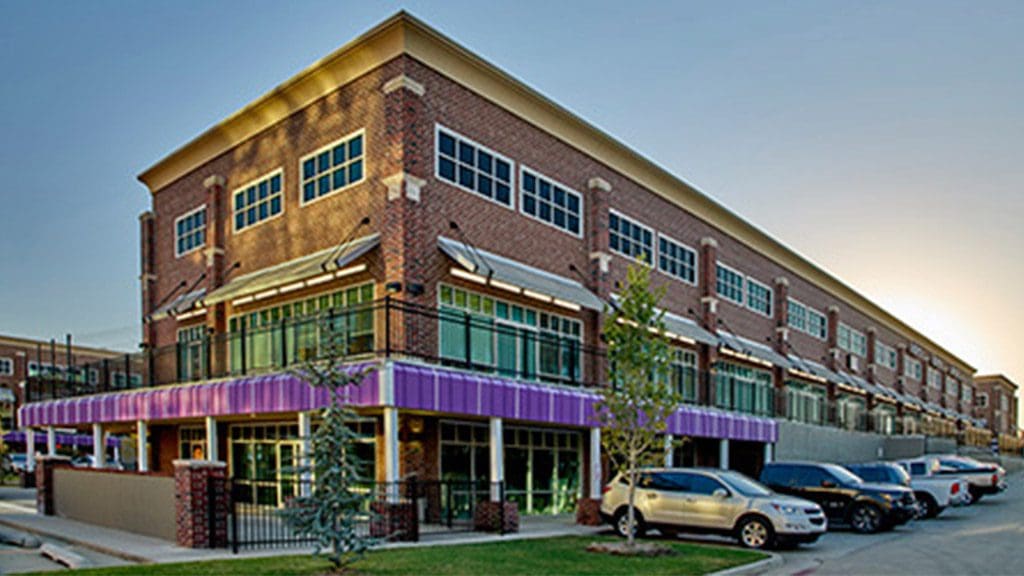 So, technically, this one is in a Tulsa suburb, but we're going to count it because it is just such a great project. The Regal Plaza, which is now home to a mega-church, is an excellent example of the versatility of pre-engineered buildings. Featuring a dramatic 70-foot-high by 200-foot-wide windowed entrance and 130,000 square feet of multi-purpose retail and business space, the campus is capable of supporting virtually any venture. Whether it's serving as a home for local sports teams, hosting national conferences, or being the site of weekly worship gatherings, this project has the grounds, the parking structure and the quality construction to deliver in whatever capacity is needed, well into the future.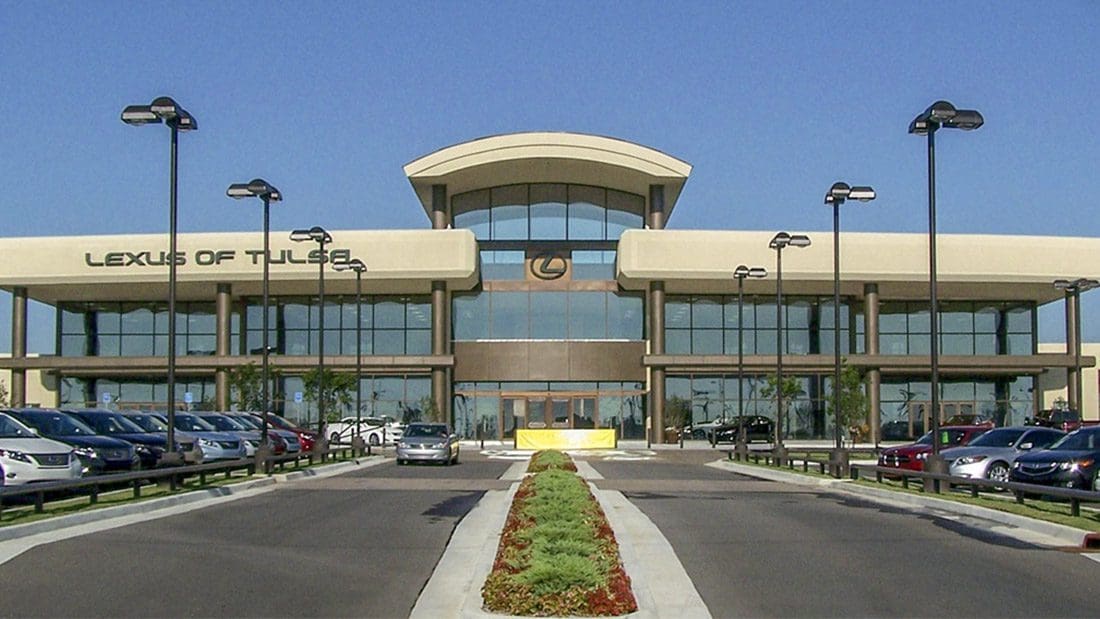 Lexus of Tulsa wins for being our favorite in terms of luxury. With imported Mediterranean porcelain tile floors, an indoor gym, an Internet café, and a children's area, you'll want to buy a new car every day just so you can hang out in this resort-style auto dealership. The architecture takes advantage of natural light, and no detail was ignored from the unique "eyebrow" covered entryway to the beautifully landscaped drive.
What can we say…we're suckers for square footage and this one takes the cake! We partnered with Industrial Developers of Oklahoma to help them transform the former Ford glass plant into a multi-tenant complex that has brought both new industry and new jobs to Tulsa. FCG built one million square feet of building space on this 187-acre campus.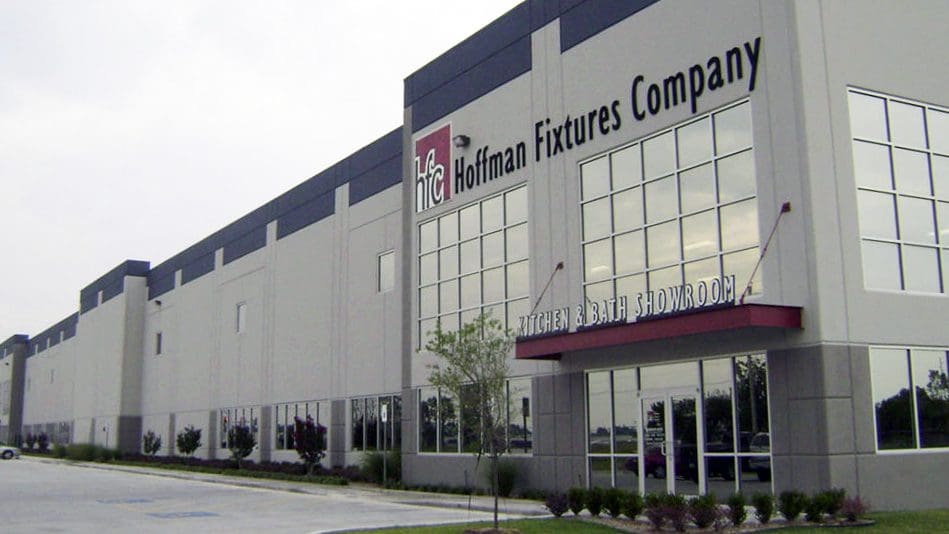 Hoffman Fixtures is a favorite feather in the FCG cap because it is one of our best examples of how well the design/build process works. As a strategic partner from the very beginning, we were able to guide this 60k square foot project from start to finish and get it completed on time and on budget. The dynamic space includes truck bays and docking areas, warehouse space, offices and secure reception.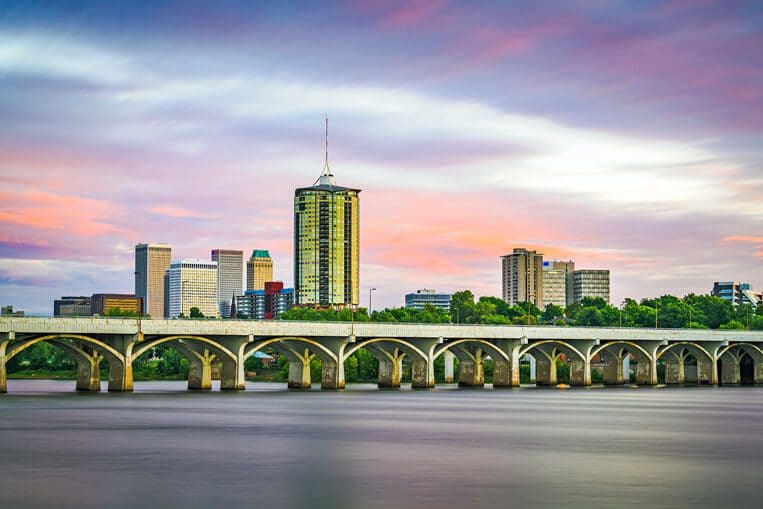 These are just a few of our favorite local Tulsa construction projects. We love them because they each demonstrate a different aspect of our capabilities and the versatility of pre-engineered buildings. From churches to schools to industrial manufacturing and retail, we at Fleming Construction are committed to providing Tulsa and beyond with the highest quality buildings, and we thank our friends, neighbors and business associates for continuing to make us one of Tulsa's premier commercial construction companies.