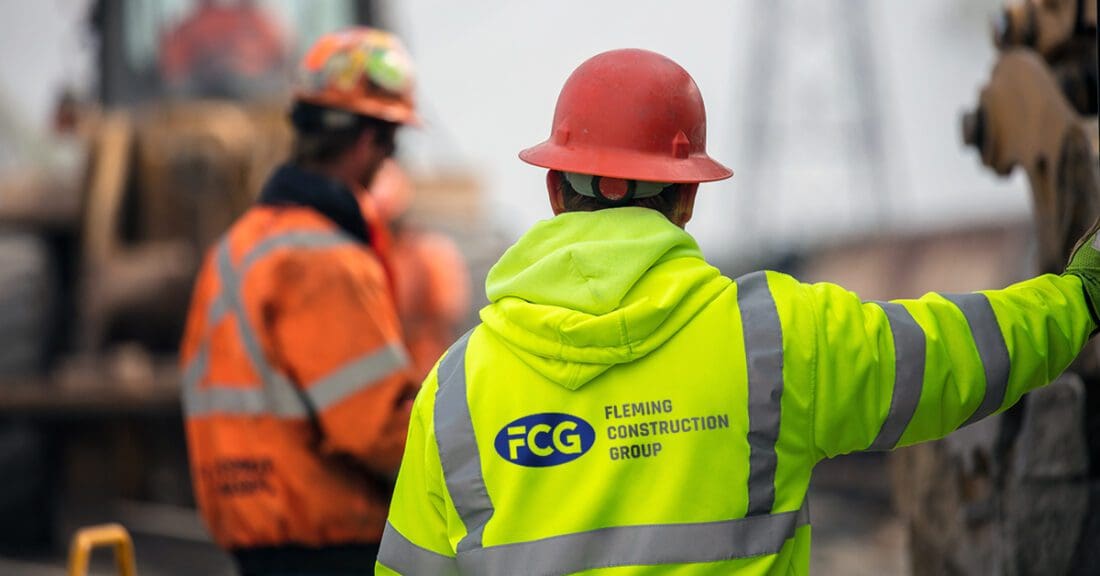 The Fleming Construction Group – 2022 Year in Review
On behalf of everyone at the Fleming Construction Group, Fleming Steel Erectors, and Fleming 8760, we'd like to wish our associates and friends a very happy new year! Before pushing full steam into a successful, prosperous 2023, we'd like to take a moment to reflect on the past year and share some of the highlights. 
After all the changes brought about by the Covid-19 pandemic, we appreciated 2022 for the (somewhat) return to normalcy it brought. As a commercial construction company, most of our workers did not have the luxury of working from home through the worst of the pandemic. This past year, we were grateful for the progress that was made in curbing the pandemic so that our team members could continue delivering stellar work with a reduced risk of illness. We are so proud of our essential workforce that has shown up day after day to build the critical infrastructure that supports our nation's commerce. Thank you to each and every one of our team members – you are the backbone of this organization, and we couldn't do it without you!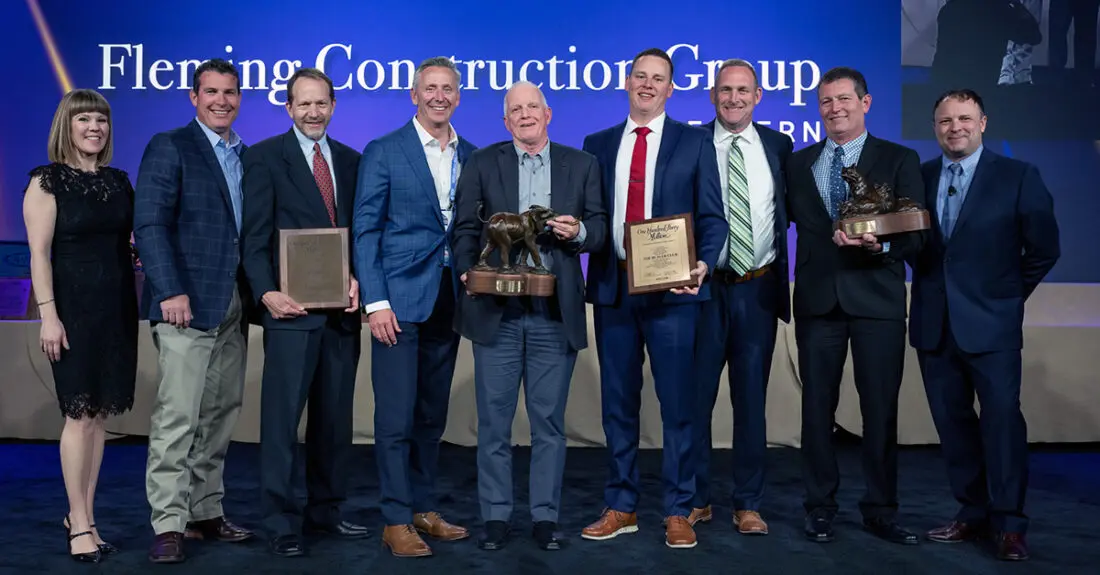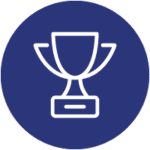 2022 – A Year of Awards and Recognition
In March of 2022, the Fleming Construction Group was recognized at the Butler National Builder Meeting awards banquet and reception. We received two awards for our 2021 work as Butler Builders®. The first was for Cumulative Butler Sales Volume of $140 million and $145 million based on our 2021 company performance, and the second was for being Butler's Western Region Volume Builder of the Year. 
We were honored by the recognition, and we look forward to this year's awards ceremony, as 2022 was another stellar year of partnership between FCG and Butler Manufacturing™.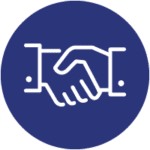 2022 – A Year of Big Projects and Successful Partnerships
2022 saw the completion of several large projects that really showed our capabilities as world-class builders. Whether we were performing steel erection services, serving as ground-up building partners or operating as roofing retrofit experts, 2022 was a year of exceeding expectations and delivering projects on time and within (or under) budget. Here are a few of our favorite projects completed in 2022: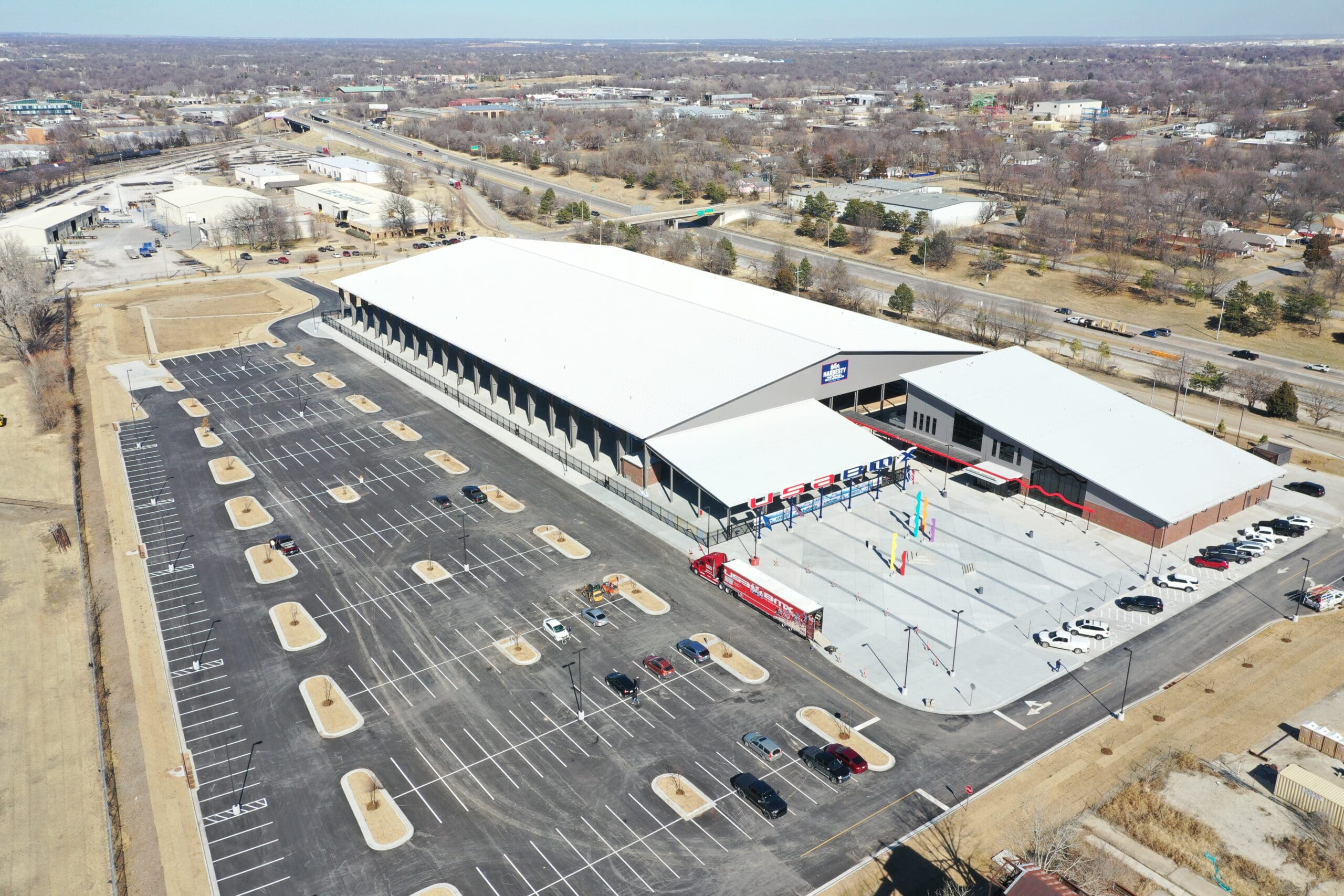 BMX Headquarters
Partnering with longtime supplier Butler Manufacturing™ to design and supply a pre-engineered building package that had all of the elements that BMX required, Fleming delivered two buildings – a 125K square foot arena featuring 272' clear span; and an approximately 25K square foot hall of fame building. The erection, which began in October 2020, was completed in 2022 on time and on budget, with zero recordable safety incidents, despite numerous challenges, including pandemic-era supply chain bottlenecks, a steel coil shortage, and a historic February cold snap.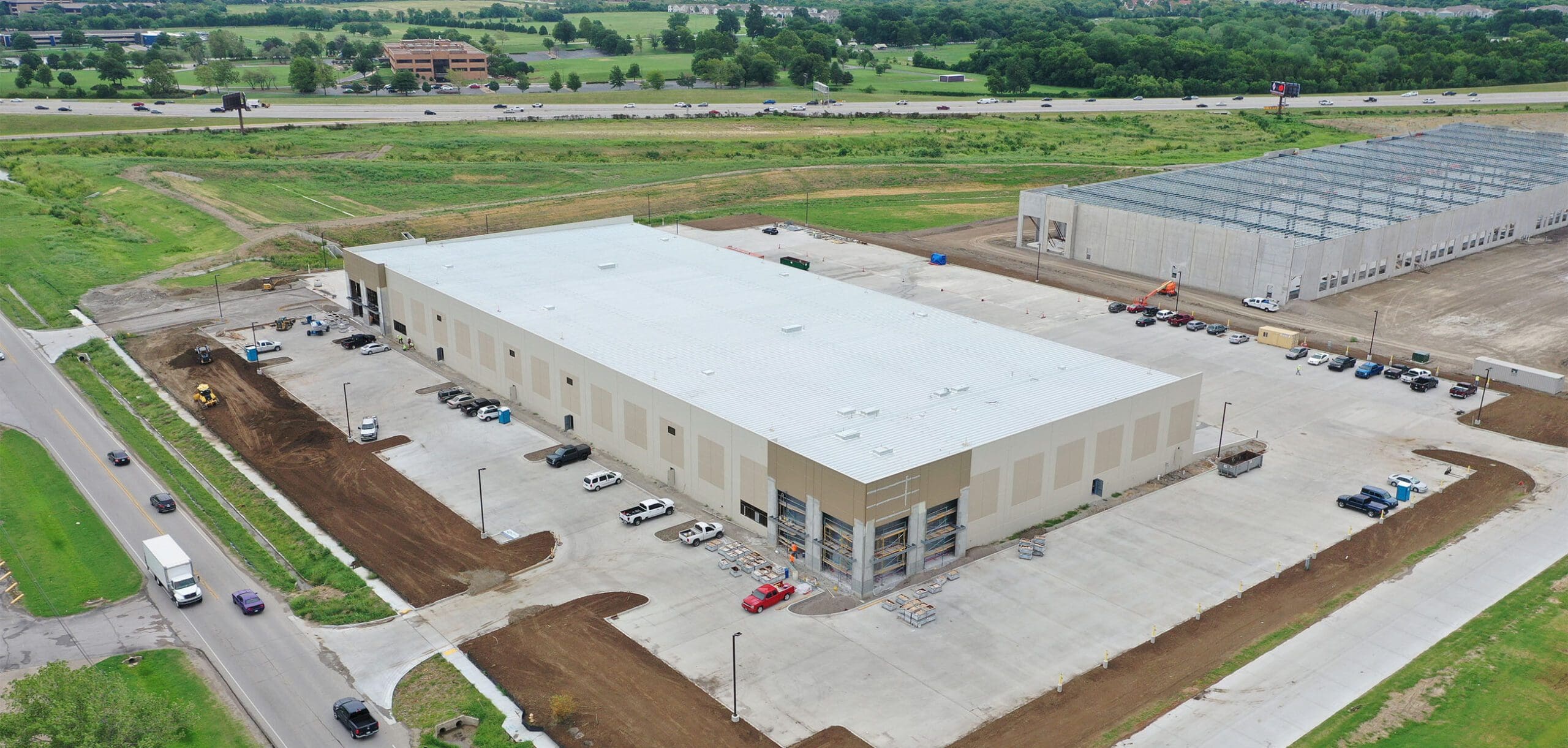 Frito Lay Warehouse
Frito Lay's new 83K square foot warehouse in Tulsa, OK, is the latest built-to-suit project in a long partnership between Industrial Developers of Oklahoma and the Fleming Construction Group. The Butler PEMB concrete-tilt warehouse includes 15,000 square feet of office space, a 5,000 square foot vehicle maintenance area, a garage, 24-dock high overhead doors, block heaters for trucks, and a truck court that required 160k square feet of paving. The structure features 32-foot clear height, MR-24 roofing and Truss Purlin XT.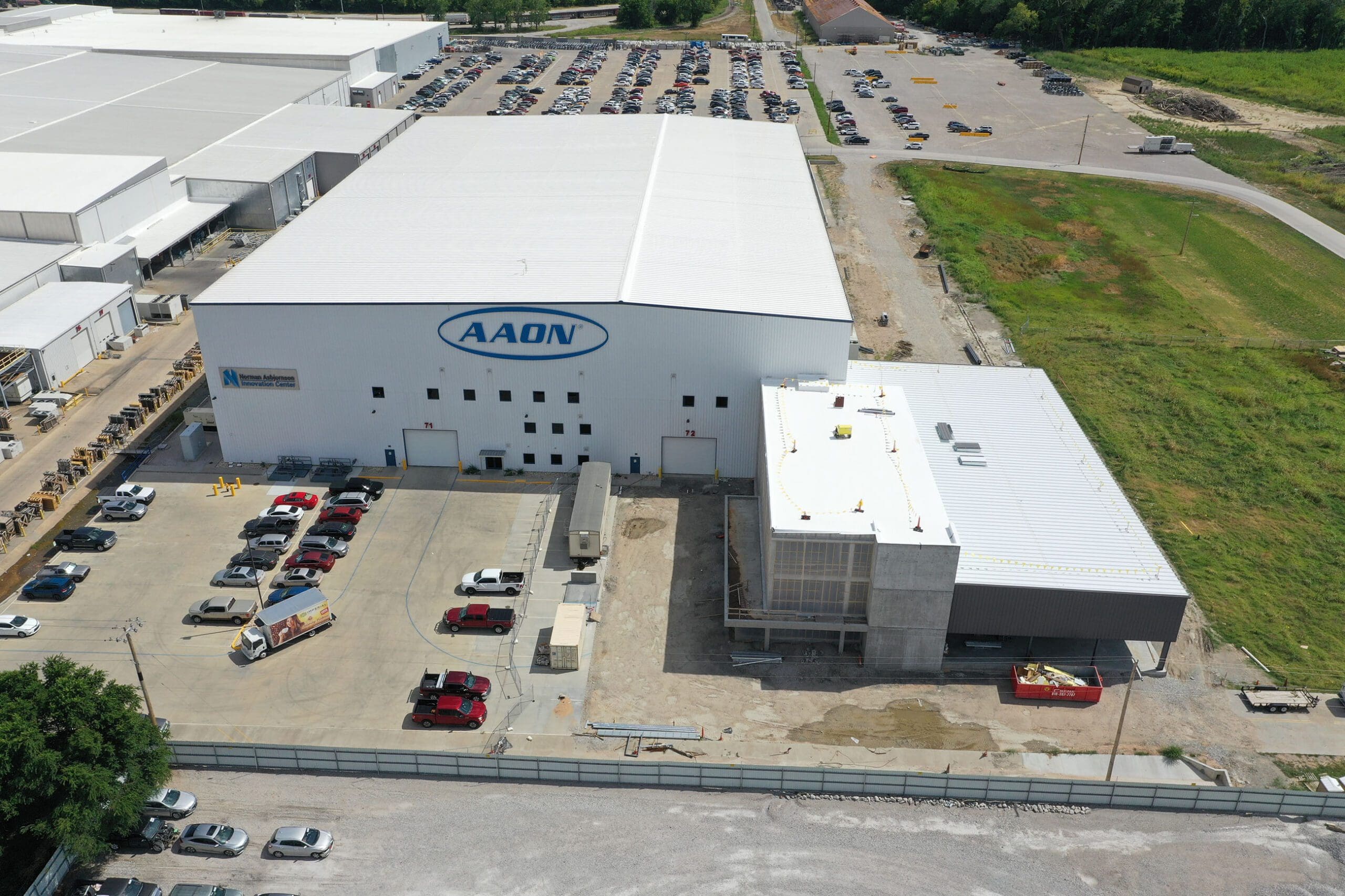 AAON Net Zero Exploration Center
The AAON Exploration Center includes 10K square feet of showroom space, three stories and 10K square feet of office space accented with full curtainwall glazing, a 7K square foot assembly area, a conference area and a lobby. To attain net-zero status, the exploration center utilizes AAON's own geothermal HVAC system, enhanced building envelope insulation, and LED lighting and controls. The Fleming Construction Group collaborated with Bridge Crane Specialist to erect the full curtainwall glazing system and pre-engineered building components to complete the project on time with zero recordable safety incidents.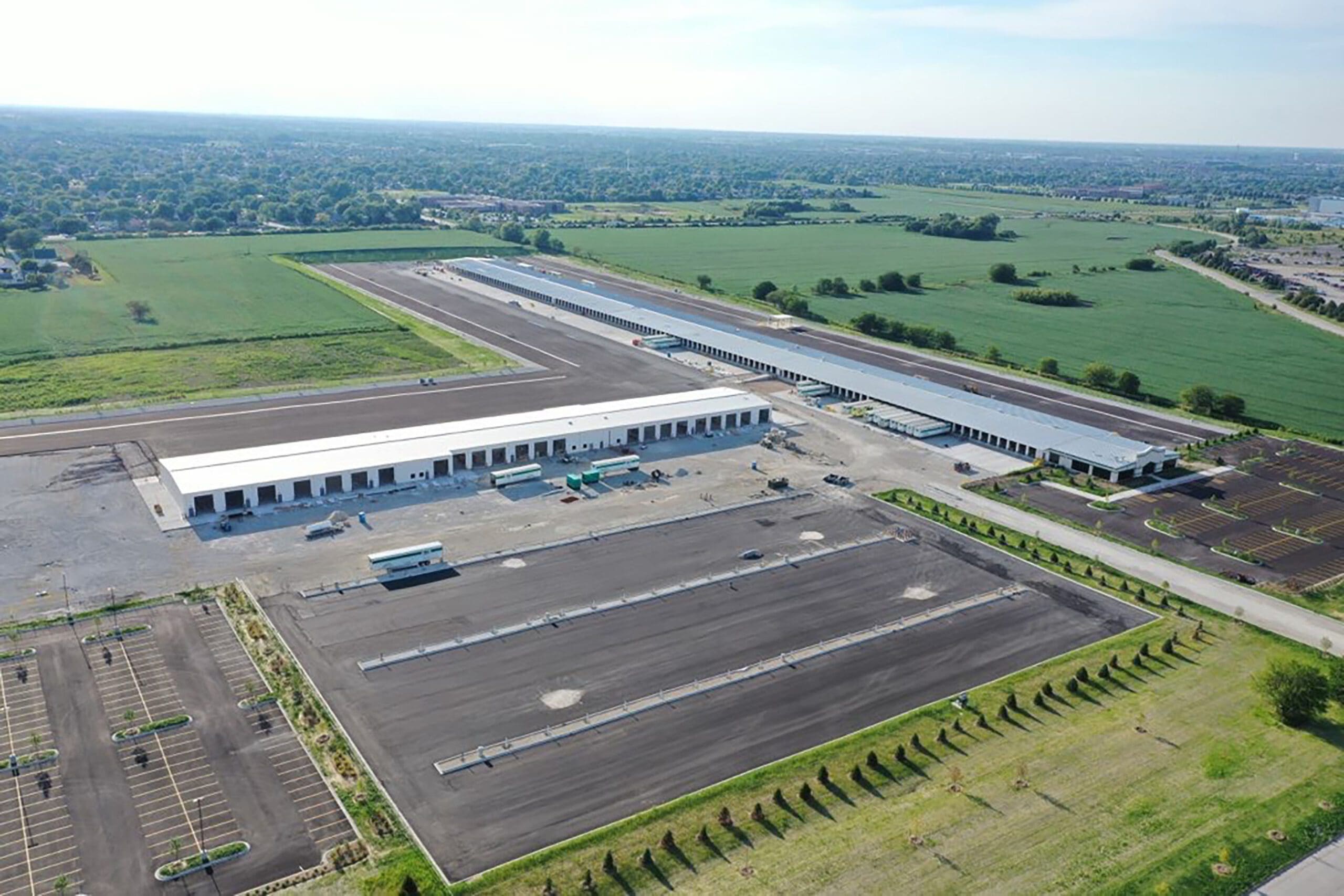 R+L Carriers Transportation Terminal
The R+L Carriers transportation terminal project in Matteson, IL, built in partnership with Coast Construction, is strategically located to help boost supply-chain resiliency and improve the flow of goods and commerce throughout the US. Ironically, the project had to contend with the same supply chain pressures that it was being built to alleviate, but the FSE team successfully navigated the challenges and completed the steel erection on time and within budget. The 248,000-square-foot installation features more than 2,212 feet of building length and utilized 1,410,795 pounds of steel. It incorporated the Bayliner insulation system and the Butlerib II wall system. The structure includes perimeter overhangs and soffits, with 316 overhead door openings.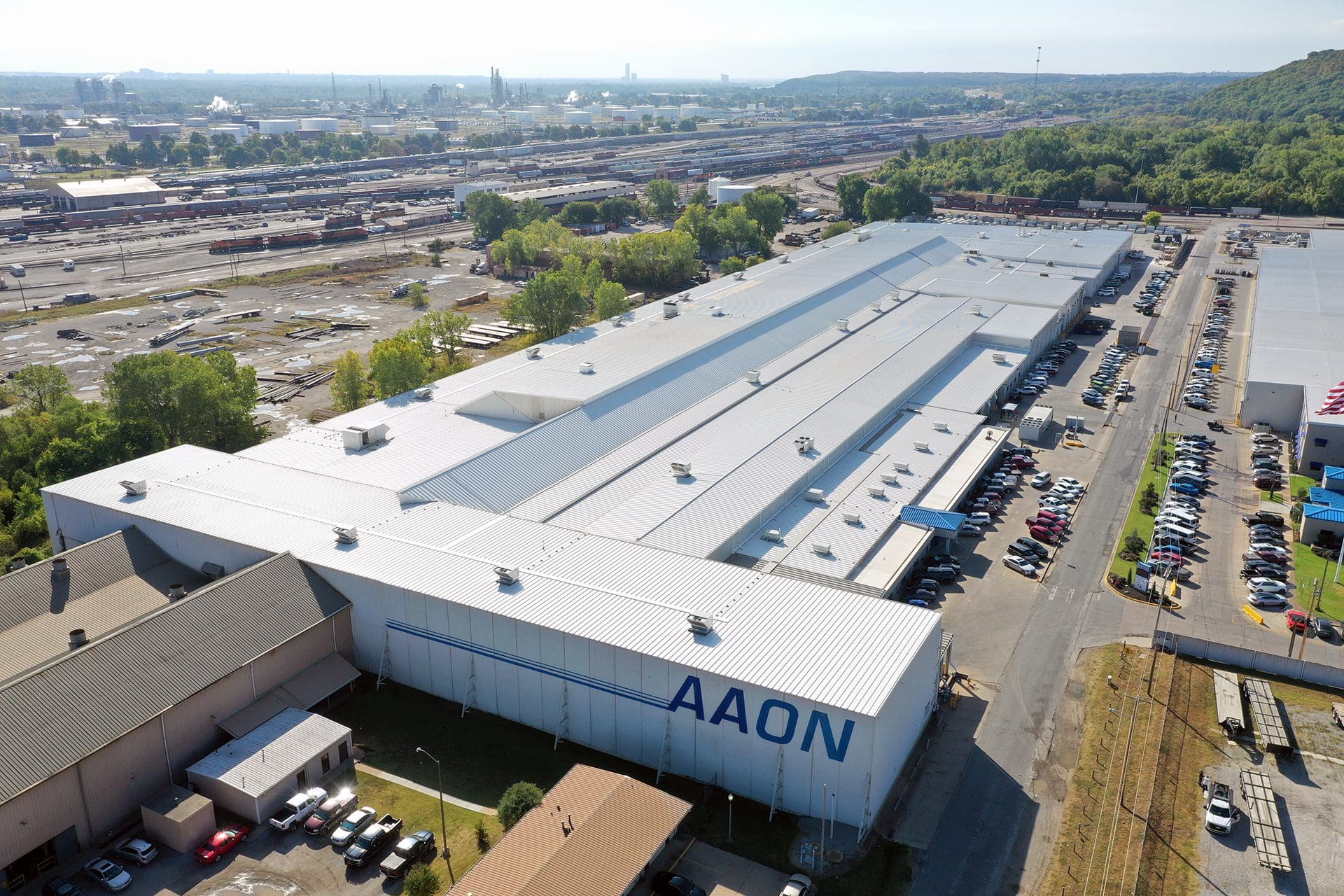 AAON Roof Redesign and Retrofit
When HVAC manufacturer, AAON, needed a complex redesign for the roofing system at their Tulsa facility, they called on Fleming 8760 for help. The facility's problematic roof design featured numerous planes and materials that were poorly supported by an inadequate drainage system. The building's constant leaks were difficult for AAON's maintenance team to diagnose and address, resulting in constant roof repairs, in-building water-damage mitigation, and lost man hours.
To address the dysfunctional roofing system, Fleming developed an innovative design that tied together the various roof planes and utilizes the Butler Slope Build-Up Retrofit System with MR-24 Standing Seam Roof and customized valley gutters. The end result is a uniform, weathertight roofing system that reflects the quality of the AAON HVAC products manufactured inside.
FCG – Family, Community, Gratitude
The experience of running an essential business through a pandemic was one of growth for us as a company and as individuals. Navigating the many, many challenges of the past few years has made us think long and hard about what we value most. Our mission has always been to provide a quality service to our customers and to erect buildings that support the well-being of the communities in which they are situated. Our value system has always hinged on communication, safety, efficiency, understanding, and service. But what we value most of all is people – our team members, our families, our communities, our clients. 
In 2023, we look forward to continuing a tradition of excellence that began more than seventy years ago. We will deliver value-driven projects while fostering the talents and passion of our team and the trust of our customers. We will act with integrity, we will promote safety above all else, and we will meet each new opportunity with gratitude. Our outlook is bright, and our vision is clear.